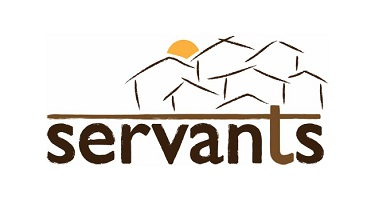 [Simplicity]: a thing that is plain, natural, or easy to understand
So why, when trying to live it out, does it feel so complicated? As I spent my time in the slum here in Phnom Penh, which seemed like a pretty good solution to my desire to live simply, I was struck with how muddled my head still was. Was it okay to have coffee in a café? Am I not following Jesus well because I still have more than my basic needs? How do I balance taking care of myself and trying to live like my neighbours? All these were questions that swam in my head every time I tried to do or not do something. After reading a book called Freedom of Simplicity by Richard Foster, I got a clearer picture of why my effort to pursue simplicity seemed to cause more complication. Up until this point, I had only understood the following two scenarios:
Scenario #1 – super materialism
"I live however I want. What I want is what I think I need, and I should have a say on how I spend my money. All that is happening in the world does break my heart, but what can I do? It's not like me abstaining from this new iPhone will help a starving child in Cambodia." (I do want to add I don't have an iPhone)
Scenario #2 – the anti-materialistic renunciation
"I am thoroughly convicted that materialism is evil, and that outward simplicity is a proper response to the poverty and suffering of others. In order to achieve simplicity, I must have a set of rules that I will apply to both myself and others." But trying to live Scenario #2 led only to judgment and self-condemnation. I still wasn't free. When I pursue Scenario #2, it becomes a challenge to see "how low I can go". Which is a pretty meaningless challenge if that becomes the end goal.
So, I have found a third option (with the help of Richard Foster) that I want to pursue:
Scenario #3 – Living in complete trust of God, the abundant provider, who is generous above and beyond what I can imagine.
Becoming able to let go of both things and ideas that I clutch on to. To truly live out Paul's notion of contentment in both poverty and riches. To be free to have, and also not to have. For simplicity is not about rules, but about joy and sharing. Living this third path is what I want to do, but it's not easy. And it's not a clear formula either. Just because I feel free of the clutch of materialism, and can also receive what God gives me with childlike joy, doesn't mean that I don't struggle with how some of my neighbours don't have enough. How some of the little friends around me spend half of their day picking up recycling off the streets. How the 8 month old baby looks like he is only 4 months old and how his mom isn't there to take care of him. But it's a step closer towards freedom. And I desire to live in freedom both externally and internally, and be able to respond to the needs of others from that free and generous place. Because this isn't my world, it's God's – and simplicity is supposed to be just that simple.
[Chami Nagai is a TCK (third culture kid) from Japan and is now living in Cambodia, her sixth country, as the newest member of Servants Cambodia. She is loving learning the language and hanging out with her neighbours in Phnom Penh.]