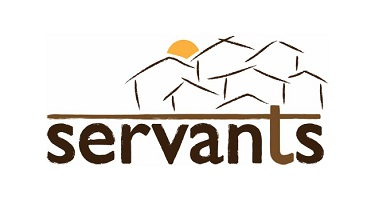 Members of Servants Vancouver organised a flash mob on Saturday to raise awareness of exploitation of workers on cruise ships.  Almost a hundred people, dressed as swashbuckling pirates and calling themselves the "Pirates of Justice", descended on the Vancouver port where two cruise ships were loading passengers.  The pirates sang sea shanties of justice and forced each other to walk the plank wearing blindfolds inscribed with words like "exploitation", "low wages" and "no days off".
According to organisers, Vancouver is Canada's largest port and provides the perfect location for drawing attention to the exploitation that takes place on cruise ships, which the activists are labelling "sweatships".  A number of media outlets conducted interviews and passersby were given fliers explaingin the event.
The International Transport Workers' Federation (ITF) reports that cruise ship employees contend with "a hidden world of long hours, low pay, insecurity and exploitation," especially those from economically marginalized countries who are often supporting dependants and unable to find employment at home.
Craig "Blackbeard" Greenfield, the International Coordinator of Servants and spokesman for the Pirates of Justice, pointed to studies which show widespread exploitation of cruise ship employees, "Vancouverites are largely unaware of the conditions on these cruise ships.  If they knew there were sweatships right here in our city under our noses, I believe there would be an outcry.  We're raising a Jolly Roger flag of freedom and we invite everyone who cares about justice, or just likes dressing up in girly blouses and peg legs to join us."
According to an ITF survey of 400 cruise ship employees, over 95% work seven days a week, with the majority working between 12 and 14 hours a day.  Overtime is not paid on many vessels, including those owned by Carnival, because no union agreements exist.  Wages can be as low as 45$ a month.
ITF interviewers found that crew members recruited in economically marginalized countries commonly pay up to US$2000 to get their jobs from unscrupulous agents.  Employees turn into indentured servants as their first few months are spent working to pay off their debt while making less than two dollars a day.
The ITF also reports systematic abuse of employees through authoritarian and aggressive behaviour by managers and an environment where money and sex are used and abused.  In 1999 a lawsuit against Carnival Cruises revealed that in five years, over 100 accusations of sexual harassment and assault had been reported but swept under the carpet.
Although seafarers theoretically have explicit rights under international law and labour organizations, the problem lies in enforcement.  Most cruise lines sail under "flags of convenience."  The latter, which have been in place since World War II, are seen as a forerunner of the runaway sub-contracting practices of globalization in the more recent decades.
Just two cruise ships corporations account for 95% of the North American Market: Carnival Corporation and Royal Caribbean Cruises. Carnival Corporation, the world's largest cruise operator, owns 88 ships, totalling more than 160,000 berths with a further 18 ships to be delivered by 2012. Carnival owns 11 cruise brands, including, Princess Cruises, Holland America Line, P&O Cruises and the Cunard Line.
Carnival registers its cruise lines in Panama, flying a Panamanian "flag of convenience" which enables the avoidance of corporate taxes and labour regulations.  Consequently, employees experience insecure, short-term contracts, low wages and high costs, including illegal agents' fees, long working hours and poor management practices, including bullying and favoritism, racial and gender discrimination, high labour turnover, fatigue and inadequate training, and resistance or hostility towards trade union organization.
Nick Dearden, a campaigner from UK non-profit, War on Want says, "We are asking people to put pressure on cruise companies…We believe people booking a holiday want their money to pay for those workers who actually make their holiday possible, not just enriching the increasingly powerful tourist conglomerates that control the industry."
[See more
media response here.
And for
more information about cruise ship exploitation see here
.  Contact Servants Vancouver via email or
Facebook
if you would like to be involved in justice issues in Vancouver and beyond.]