Eldership
Elders are a group of advisers within Servants, with experience in mission and supportive of our principles and values.  They have journeyed alongside Servants for some time, and hold us to account if needed. They use their various gifts and expertise to promote and support Servants.
Our current Elders: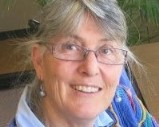 Irene Alexander has a background in missions, counselling, and psychology, and is a spiritual director and lecturer. Born in New Zealand, she now lives in Brisbane, Australia. Her passion is that people would know themselves deeply, become all they can richly, and know God intimately. She is an author on the subjects of spirituality, gender, and relationships. She has two sons and three grandchildren.
Podcast of Irene speaking: https://theologyontapbrisbane.wordpress.com/2015/09/11/dr-irene-alexander-on-gender-and-the-divine/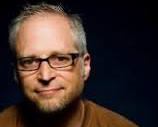 Scott Bessenecker is based in Maddison, Wisconsin, & is associate director for missions for InterVarsity Christian Fellowship. He has authored several books, including The New Friars and Overturning Tables. He sends more than two thousand students each year on learning experiences to a number of urban poor locations around the world.  Scott has also pulled together & chairs leaders of the 'New Friars,' a coalition of fellowships made up of Servants, UNOH, Servant Partners, InnerCHANGE & Word Made Flesh. The latter three are all US based.
Scott's blog:  http://www.overturningtables.net/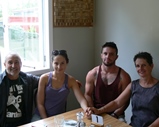 Susannah Connolly (pictured on the right side with her family) and her husband, Andrew, are based in Peacemakers community, northwest of Auckland.  Susannah is a spiritual director, retreat facilitator, and is gifted in counselling and debriefing.  She uses creativity, art, music, movement, poetry, and horses in therapy. Susannah and Andrew were Servants workers in Manila back in the 1980's.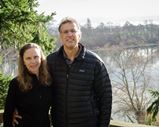 Bob Ekblad is co-founder and general director of Tierra Nueva in Burlington, Washington, along with his wife Gracie. They live in the Skagit Valley, have three adult children and minister together at Tierra Nueva, which serves immigrants from Mexico, inmates, ex-offenders, the homeless, and people struggling with addictions. Bob holds a Th.D. in Old Testament, offering a Certificate in Transformational Ministry at the Margins to leaders around the world called to work with the excluded and under-reached. Bob also serves as Associate Professor of Biblical Studies at The Seattle School of Theology and Psychology and lecturer at Westminster Theological Centre in the UK.  Bob's passion is to see leaders from the margins and mainstream raised up and empowered by the Spirit to announce the liberating Gospel of Jesus' Kingdom—on earth as in heaven in the places of greatest need. His books include A New Christian Manifesto: Pledging Allegiance to the Kingdom of God (2008, WJK Press) and Reading the Bible with the Damned (2005, WJKP).
                                                      See www.bobekblad.com and www.tierra-nueva.org for more information.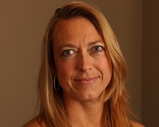 Juliet Kilpin is one of the coordinators of Urban Expression, an urban mission agency pioneering relevant models of church in Britain's inner-cities. She is also a development worker for the Mennonite Trust.  She is married to Jim and they have two teenage children. Juliet and Jim spent a decade planting a church with the first Urban Expression team in East London. Juliet helps to run a training course called 'Crucible' which seeks to equip people to follow Jesus on the margins. She co-authored Church Planting in the Inner City – the Urban Expression Story with Stuart Murray and in March 2013 published Urban To The Core: Motives For Incarnational Mission, which explores the values that have influenced Urban Expression.
–
–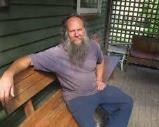 Adi Leason is based in Otaki, NZ, and is a part of the Catholic Workers movement. Adi is a teacher, Community Worker, Political Activist and story teller – all with a prophetic edge. As a very active member of the Ploughshares movement, Adi is perhaps most well known for, along with other Ploughshares activists, sabotaging a huge plastic weather cover on the Waihopi spy-satellite at the top of the South Island, as a protest against NZ's part in the invasion of Iraq as part of the '5 eyes' network.