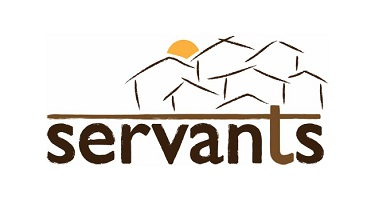 A recent study examined the experiences of twenty-two people who had spent time living with Filipino squatter families as part of the Servants short term exposure and learning program in the Philippines… The study, by Murray Shearer, concluded that participating in the Servants short term program, known as 'discovery teams', was a catalyst for long term significant change in most team members' lives.
This was especially true for those who had already begun to ask questions about poverty and suffering – and their own response to these issues – before their trip to Manila.
Most team members fit this description, thanks to a thorough program of personal and team preparation.
The study also revealed that participating in a discovery team during a time of personal transition – such as a change in employment or marital status – increased the probability of team members implementing changes on return to their home country.
Being immersed in an urban poor community, building relationships with local people, and reflecting regularly on these experiences all contributed to team members gaining a deeper understanding of the many ways that poverty impacts the lives of real people.
Those who came to understand that there are connections between their own abundance and the poverty of others were very likely to develop a deeper sense of personal responsibility toward the poor.
They were consequently more likely to continue responding to poverty through different aspects of their lifestyle, vocation and the practice of their faith.
However, for most this required some level of resolve to grow in personal maturity – particularly their ability to look beyond themselves – and a willingness to allow their Christian faith to adapt to a more complex understanding of reality.
Responsible leadership, exercised by mature team leaders, also positively influenced each of these outcomes in team members' lives.
The thesis described the participants, stakeholder organisations and communities, programme content, personal experiences from participants perspectives and also identified a range of critical success factors and outcomes for participants including:
Worldview Formation:
– All participants had their understanding of the world fundamentally changed, alerting them to the enormous scale and pervasiveness of global poverty;
– 75% indicated an increased awareness of the negative impacts of global systems on the poor;
– Many identified their place in part of 'the top tiny percent' of wealthy people who benefit most from these systems;
– Most had an increased sense of responsibility due to their relatively powerful position in these systems;
– Most had made direct links between small everyday decisions and their impact on the world's poor;
– Most participants had made conscious critiques of their personal values and practices such as busyness, success orientation, materialism, individualism and excessive emphasis on privacy;
– those who didn't draw such connections generally demonstrated a lower level of processing skills through their use of journal content as descriptive rather than reflective;
– they also failed to question the systems that so obviously benefit them by referring to how 'lucky', 'grateful' and 'thankful' they were to live in NZ which indicates a level of contentment with their lives – so comparisons rather than connections were drawn.
Character Formation:
– The new knowledge and raised awareness contributed to changed value systems and character development;
– Two thirds demonstrated that the experience initiated a tangible move toward post-conventional moral reasoning – a deeper sense of moral obligations toward others, based on ethical principles of upholding the rights of others and their inherent human dignity, regardless of expectations or social obligations.
Spiritual Formation:
– Each respondent attempted in different ways to integrate the complex realities of poverty and suffering into their Christian faith;
– Most of the respondents faith furnished them with a vision and capacity to respond to the realities of Third World poverty.
Transformed Priorities & Practices:
– Vocational & Lifestyle Changes
– Adjusted priorities, standard of living and geographical or social location in response to their experience of poverty including consumption patterns and use of money and resources to bring benefit to the poor (including placing self-imposed limits on their consumption levels, recycling and reusing, etc.):
The thesis went on to list a number of implications for similar programmes and recommendations for improving the opportunity and sustaining positive change for participants. It also recommended a similar impact assessment be undertaken with the individuals, families and communities hosting the programme to get 'the other side of the story'.
[Murray Shearer and his wife Shona will be joining the Servants team in Manila in late 2006 with a view to facilitating further short term exposures and discovery teams. For a copy of the entire thesis contact Servants. This summary adapted from www.ora.org.nz.]