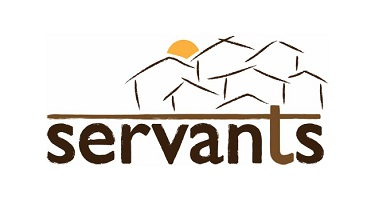 A few days ago just after I woke up, one of the men who live in my building came by and said with joy, "It's raining!"
The rain had started a couple of days before, slowly and steadily, but not heavily. Nothing very dramatic for the coming of monsoon, except that it took away the heat, which had been awful. But this day the rain began in earnest. It was coming down strong, occasionally in sheets with some big drops and some decent winds.
I smiled back and acknowledged that yes, it was raining…
"Come shower outside! It's raining!"
Offers of showering are not something I get often (ever?) and not something I think I'd take up regularly if I did. But after months of intense heat and humidity, with one of my neighbors looking so excited to play in the rain… I couldn't say no.
So off we went for a walk around the neighborhood and began to visit other neighbors, huddled in their doorways and windows away from the rain.
"What are you two doing? Where are you going in the storm?" they asked, somewhat shocked to see us out in the downpour.
"We're showering!" (Or, more accurately, we're just having a walk in the rain as we get wet enough to shower).
And then we sat down on the path, grabbed some soap, and (still clothed, like you do here) I had my morning shower in the monsoon. It was pretty fun, more funny to watch the neighbors watching me, and altogether a joyous way to inaugurate the rainy season.
Within a couple hours that path was under a few inches of water, and eventually our way into and out of the community was knee deep in grayish brown water, overflowing out of the drains and some bathrooms. Thankfully our room is high enough to avoid being flooded, but many of our poorer neighbors are not so well off.
[Written by a member of a team in India.  Names have been changed for security reasons.]