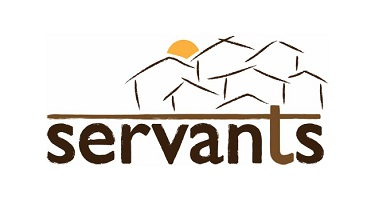 Servants to Asia's Urban Poor will be joining together with Servant Partners and Innerchange (like-minded organizations) to wave the flag for the urban poor in slums worldwide at Urbana 09.  Each of these three organizations is committed to incarnational mission amongst the poor.  Rather than doing a booth by ourselves (just Servants) we wanted to demonstrate unity and a Kingdom-focus by working together with other orgnizations that serve the urban poor with a similar ethos.  We will be building a slum shack in the exhibition hall and serving Chai tea (hopefully – if they let us!)
Free Book
At Urbana Servants will be releasing a limited number of advance promotional copies of our new book, "The Sound of World's Colliding".  We will be offering a free copy of this book to people who are considering serving amongst the urban poor.  In exchange for the book all we ask is that you write an online review on Facebook or Amazon.com or wherever.  To make sure you don't miss out, come and see us early.
Here are some of the endorsements of this book which will be released in 2010…
"This book… is a call to join the groaning of creation, and to trust in the triumph of the resurrection. It is a reminder that in the end, love does indeed win – but first love suffers with those who suffer."
SHANE CLAIBORNE Author of 'The Irresistible Revolution', activist, and recovering sinner
""You say you care about the poor. Then tell me, what are their names?" asked Gustavo Gutierrez. This book introduces us to the poor, their stories as well as their names. I felt a collision with my own world as I read these gripping accounts of life in the raw."
PHILIP YANCEY Best selling author of 'The Jesus I Never Knew' and 'What's So Amazing about Grace'
"In these pages Jesus and his servants speak and what they have to say will feed your spirit. Here the world's marginalized, and those who live and work amongst them, step up to the podium and tell their stories.  But instead of feeling despair at their suffering and violence, one is inspired by hope and transformation. This book is less like chicken soup for the soul, and more like a rich gourmet fare."
SCOTT BESSENECKER Director of Global Projects, IVCF and author of 'The New Friars'
About Urbana
Urbana is the missions conference for North American students hosted by InterVarsity Christian Fellowship/USA and Inter-Varsity Christian Fellowship of Canada. Urbana 09 will be the 22nd conference. The first "Urbana" was held in Toronto in 1946. From 1948  to 2003, the conference was held at the University of Illinois at Champaign-Urbana. Since 2006, Urbana has been held at the Edward Jones Dome in St. Louis, Missouri. Generations of college students have come to Urbana to hear about cutting edge issues in missions and to respond to the call to participate in God's global mission. During the five days of Urbana participants will experience multicultural worship and drama, dynamic speakers, in-depth Bible study and prayer. They will also be encouraged to explore short-term and vocational opportunities as they interact with representatives from more than 300 mission agencies and educational institutions. Attendance at Urbana is usually around 20,000.
Urbana 09 will be held December 27-31, 2009.
Meeting up with us
If you would like to meet us, come by the slum shack in the exhibition hall for a chat or write to us in advance (info [at] servantsasia.org) to reserve a time to meet with Craig Greenfield, the International Coordinator of Servants.  Craig has spent more than a decade living in Asian slums and more recently, inner city Vancouver, Canada.  He is the author of The Urban Halo, a story of hope for orphans of the poor and will be teaching a seminar on "5 Key Principles for Slum Ministry" at Urbana in the International Poverty Track.