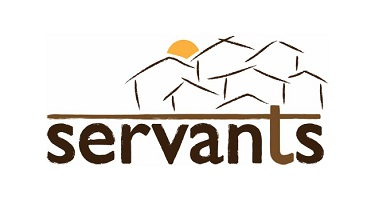 Servants teams are living and working in 4 of the top 5 cities most vulnerable to climate change in a report to be released on Thursday by WWF-International in Gland, Switzerland.
On a day when all eyes were on Mumbai's coastline, Metro took a sneak peek at Mega-Stress for Mega-Cities: A Climate Vulnerability Ranking of Major Coastal Cities in Asia that outlines the threat to Calcutta posed particularly by sea-level rise, storm surges and the inability to cope with these.
"Because of Calcutta's location and size it is particularly at risk of climate change impacts. Sea-level rise and storm surges will inundate large proportions of the city and surrounding areas over the next few years," warns the report.
The survey conducted by the international environmental organisation studied various parameters linked to climate threat in 11 coastal Asian cities and gave Calcutta an overall vulnerability score of 7 out of 10. It is joint third on the threat list with Phnom Penh of Cambodia (see chart).
"We do not want to create panic but Calcutta is definitely vulnerable to climatic events for its position, population stress, poor drainage condition with continuous filling up of wetlands and water bodies and, above all, the city's lack of preparedness to counter such disasters," Shirish Sinha, the head of climate change and energy division of WWF-India, told Metro from Delhi.
This comes days after a survey on greenhouse emissions, by The International Council for Local Environmental Initiatives, South Asia, crowned Calcutta the country's carbon capital.
Vulnerability Ranking assessed the cities on three principal parameters — environmental exposure (storm threat, sea-level rise, flooding and drought), socio-economic sensitivity (population status and assets threatened), and inverse adaptive capacity to counter climate change.
Calcutta comes in after five cities in terms of environmental exposure linked to climate change, but the threat gets magnified for its population status and lack of capacity to adapt to the situation.
A one-metre rise in sea level can potentially inundate 5,763sq km in the Ganga delta where, in addition to flooding, a ground subsidence of 0.6mm to 1.9mm every year is adding to the risk.
"Because of the combined effects of sea-level rise and subsidence, the Ganga delta is likely to see salt water intrude 100km from the coast, greatly impacting groundwater supplies," states the report.
Salt-water intrusion in Calcutta would be hastened because of the drop in its overexploited groundwater level, leading to further intrusion of sea water. This would make the sub-surface groundwater saline.
"Calcutta is more vulnerable to sea-level rise than any other city in the country. Our work in the Sunderbans has shown that the sea-level rise has been accelerated. Many regions in Calcutta are regularly inundated during high tide. The situation will become dangerous with sea-level rise," said Sugato Hazra, a professor of oceanographic studies in Jadavpur University.
The observed and projected increase in the frequency of severe tropical storms will also lead to more damage and costs in Calcutta, observes Vulnerability Ranking.
Case in point: Aila on May 25 that affected over 65000 people and claimed 138 lives in Bengal.
"And we all have seen how poorly Calcutta reacted when cyclone Aila struck the city," said Sinha of WWF.
[This article first appeared in The Telegraph, India.  It was written by Jayanta Basu.]