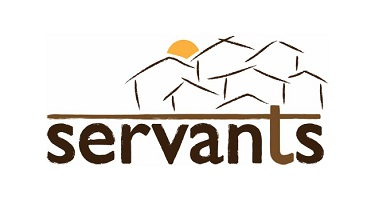 According to the Wall Street Journal there are more than 11,000 corporate lobbyists in Washington, DC. They spend up to $9.6 billion a year to influence government policy for the sole benefit of our richest corporations and their shareholders. And they succeed, beyond what we could even imagine.
The New York Times reported that with the US government seriously considering more regulation of Wall Street, hundreds more lobbyists, executives and bankers have descended to fiercely oppose any new legislation that may undermine their record profits.
Meanwhile, here in Vancouver those pathetic few who stand in solidarity with the homeless, asking the government to provide the affordable housing that was promised as part of the Olympic plan are accused of being "professional protestors".
We live in a society where it is more acceptable to be a corporate lobbyist for the rich, than to speak up for the poor and oppressed.
Surely, we have lost sight of how Jesus positioned himself. Jesus' self-declared mission on earth was to bring good news for the poor (Lk 4:18). He sought out those with nasty diseases, the weak, the excluded and the marginalised, identifying himself with them from day one when he chose to enter this world as a homeless and vulnerable baby.
He said provocative and unpalatable things like, "Whoever wants to hold onto their lifestyle will lose their soul" (Lk 17:33). And eventually this all led to his execution by the powerful leaders of the day who saw him as a serious threat. He poured out his own life to show us the way to this upside-down Kingdom.
I believe that Jesus calls us to align ourselves with God's upside-down Kingdom – where the weakest are respected and protected, and unjust systems are resisted. To speak up for the voiceless is a deeply worthwhile calling in life, especially in the face of persecution, misunderstanding and derision (Prov 31:8).
But unfortunately, spending our lives standing alongside and speaking up for the broken and oppressed doesn't pay much. OK. It usually doesn't pay at all. The poor can't afford our services. A begging child has no bank account from which to pay for our salaries.
Those who have followed this downward path in life know the financial and social, even familial pressure to take our university degrees and get lucrative jobs promoting the cause of the rich, lining someone else's pockets (and trying to line our own).
We know that in a second we could go to work for some corporation and society would applaud because we'd be "standing on our own two feet" and "contributing to the economy". (Ever noticed that GDP doesn't measure kindness and compassion, justice and mercy? – the very things Jesus said we should measure – Lk 11:42.)
Why do so many Christians buy into (I use this economic language purposely) the world's prescribed pathway that centres around a full time paid job and leaves no time or energy for anything else?
Perhaps it is because many of us have elevated or even idolised the independent, me-first lifestyle that is the default setting for being a good citizen of the Empire. It is tempting to join the world in sneering at those who waste all their energy and resources on behalf of the poor? – a practice that is deemed beautiful and glorifying to God by the prophet Isaiah:
if you spend yourselves in behalf of the hungry
and satisfy the needs of the oppressed,
then your light will rise in the darkness,
and your night will become like the noonday (Is 58:10)
Sadly we live in a society where the very worst thing we could consider doing is to follow what Jesus did: dedicate all our time and energy to bringing good news to the poor, inaugurating the upside-down Kingdom, and not worrying too much about drawing a hefty pay-check.
But how did he do it? Everyone has bills to pay, apparently even Jesus (Mt 17:24). And no-one was handing him a nice fat Messiah salary, as far as we know – though he did work with his hands as a carpenter for quite a few years. Yet, somehow when he went into ministry he survived. Sure, he often had 'nowhere to lay their head' – but the way Jesus paints the picture, it was a small price to pay for the Big Vision.
Luckily we are given a number of scriptural insights into how Jesus and his followers worked out their finances. And its worth looking at their model, as well as the model of those radical followers who came afterwards, to look for an alternative to what's on offer today.
Its not often noticed, and even less often taken seriously, but Jesus lived and travelled with a bunch of believers who shared what they had with each other. They actually shared their cash and food and possessions. They looked more like communists than capitalists (though it wasn't a forced sharing from the outside).
In these communities of believers some were poor and others wealthy, but none were lazy or stingy. Luke records that everyone had a different role in the "body" and in particular, Jesus allowed a group of independently wealthy women to pay the bills (Lk 8:3). Shocking! And yet this worked so well that his followers continued this model after he died and Acts records that as a result of this kind of radical sharing, poverty was alleviated in their midst (Acts 4:32-34).
Centuries later, one of my heroes: Francis of Assisi, had an encounter with God that led him to strip off his rich clothes and walk away from a life of ease in order to devote himself to solitude, prayer and the service of the poor.
Francis was deeply humiliated the first day he took a beggar's sack, walked with it into town, and went begging from door to door. He put all the collected food in a bowl, and sitting down to eat it, felt sickened. What was this fetid gruel? Perhaps an old fish head, some turnips and some fruit, well past any expiration date. Finally he overcame his disgust and consumed the foul mixture. And it truly seemed to him as if he had never tasted such a delicious feast. Francis thanked God who had transformed the bitterness into sweetness for him, and had increased his strength with the nourishment. From this time forward Francis praised the seeking of alms and said that shame in begging is the enemy of salvation.
And he didn't keep his opinions on this to himself. One day, Francis and others were invited to dinner with the Bishop. Francis went out to beg for food, returned, and cheerfully distributed scraps of black bread to the knights and chaplains gathered around the table (reminds me of my dumpster diving friends who bring us all kinds of treasures!) At the conclusion of dinner the Bishop gravely took Francis aside and asked why he had brought shame on the assembly by this outrageous act. Francis countered that in fact he had shown honour to the Bishop, for the Lord is pleased with poverty, said Francis, particularly voluntary poverty.
I offer this extreme example in order to shake us out of our apathetic acceptance of the status quo. We need to have our imagination re-awakened, and Jesus, his followers and old saints like Francis can be our inspiration.
What if we began to take this radical way of life seriously today? What if some, who were wealthy gave sacrificially so that others could spend all their time and energy pouring out their lives for the poor? If Christians invested their money like this we might have even more resources at our disposal than the 11,000 lobbyists in Washington who have $9.3 billion to spend trying to push the Greed Agenda. Sure, we might be laughed at as professional protestors, beggars or bludgers – even persecuted if we really start to make a difference. But its no worse than what Jesus and his followers suffered at the hands of the powerful.
It will surely take a massive paradigm shift – away from our cultural idols of independence and self-sufficiency – and towards the Kingdom principles of laying down our lives for others and pouring ourselves out on behalf of the poor.
Interestingly, as I train people who have a calling to serve God in the slums with Servants, it is not the physical conditions of slum living that people find daunting. It is not the poverty, disease and exploitation that hold people back from going to be the hands and feet of Jesus in these places. More than any other obstacle, it is the thought of relying on others financially that holds too many people back from pursuing this holy and beautiful calling.
There is a reason Jesus said you cannot serve both God and Mammon.