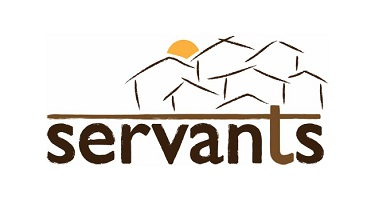 As Government and humanitarian relief teams pack up and leave, the people of Banda Aceh are only just beginning to put their lives back together. This report just in from the Servants Aceh team…
It just didn't seem real. A ship, flat bottomed, barge shaped, huge, larger in length and width than an Olympic size swimming pool, is lying in an area, three kilometers inland.
Picked up by the sea and deposited in its new position as if it were a little baby laid in a cot. But where did it come from? Partially demolished houses surrounded by rubble, mud and tracks from the numerous trucks and heavy machinery that pass every few minutes surround this area. Nearby stands a mosque with its white walls shining and its dome glowing in defiance at the distortion of reality surrounding it. But in no direction was there a pathway by which this massive piece of metal could have arrived. I ask my hosts, "From the sea," they reply as if talking to a child who doesn't know better. But where is the sea? "3 kilometres in that direction," they reply, pointing towards some houses with most of their roofs intact and a stand of 10 metre tall coconut trees. The boat came over the top!
Those on the ship were the lucky ones. No one will ever know how many lie beneath it. The ship is to remain as a memorial to those who died in the tsunami. Lest we forget. And at one end of the ship, in a vertical space of less than half a metre, a banana tree grows, providing a glimpse of the new life that can grow even after such devastation.
Devastation
Kilometre after kilometre with almost nothing standing more than a metre off the ground. Walking on a cemetery. Tens of thousands killed soon after waking up for a normal day. A concrete pad with a car pit signals the position of a mechanical workshop. Were they already at work for the day? Was there someone in that car pit? It's the small things that touch you the most; a broken jandal, a bent kitchen fork, a toilet brush, an iron. I pick up a broken computer CD. In English I read the title of a computer game my child has played. Who played this game here? Was it a girl or a boy? Where are they? Am I standing on their grave?
We walk through what once may have been a police housing area. Concrete foundation pads remain, some with tiles. Parts of brick walls can be seen lying everywhere. The only part of these, previously substantial houses, that stands above half a metre off the ground is the toilet. All of them for about a dozen houses, painted the same shade of blue and remaining in the center of each houses assortment of rubble.
We stand at the shore. Looking inland we see a wasteland for about 3 kilometres. Beside us stands the remains of a lighthouse reaching about 7 metres from the ground. The top, including the light, has been completely removed. Looking to sea we see about 30 metres off-shore the foundations of what used to be a civic building. The sea has reclaimed the area surrounding it plus another square kilometer of what used to be this city, Banda Aceh.
My thoughts and feelings in response to seeing this devastation are numerous. I feel sad, awestruck, and incredulous but perhaps the overwhelming feeling is one of a heightened awareness to our common humanity. Humans, both them and us, are all in it together in all our fragility, our stupidity, our strength, creativity and resourcefulness. This didn't happen to 'them', it happened to 'us'.
What am I to do with it? Driving along we pass a wall with some graffiti scrawled in Indonesian. I can recognize the words 'Allah' and 'tsunami'. Many of us have asked questions of God. It's in our shared human experience that we all want to ask questions. I don't want to ask any more questions except one. What now? What can we do? What can I do?
My first answer is this: write it down. This needs to be recorded. This must not be forgotten. I must not let myself grow numb to tragedy. Becoming desensitized to tragedy is becoming less human. If anything good can come out of the tsunami let it be that we grow in a sense of shared humanity, that we open our eyes, our minds, our hearts to the rest of the world, that we learn to live for each other.
I have walked on a peoples grave. I have seen the devastation and now I have the privilege and responsibility of being here as just another drop in the bucket. We can't just ask questions. We – all of us – must seek to be the answer.
[Join the Servants team in Aceh, email us now on tsunami@servantsasia.org]