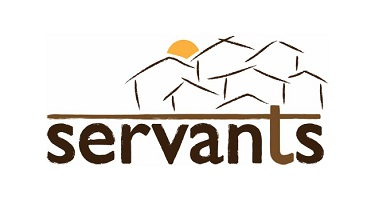 In its annual ritual of deciding who mattered most, TIME Magazine this year picked the world's richest couple and its most famous rock star – Bill and Melinda Gates, and Bono of U2, respectively. A cynic might conclude that TIME knows how to sell magazines, but the rationale given for the choice is worthy of note… Editor Jim Kelly said the immense natural disasters of the preceding year (Tsunami, Katrina, earthquakes, etc.), got him to thinking about the nature of giving, and what makes for temporary relief vs. lasting change.
Sudden disasters get the big headlines, but day after day other tragedies of avoidable dimensions unfold: the one child who dies of malaria in Africa every 29 seconds, the one person who is infected with HIV/AIDS every 6.4 seconds, the 8 million who die every year because they are too poor to stay alive.
Kelly is right to look beyond the disasters, terrible as they were, to the chronic problems of disease and poverty. An estimated 250,000 died in the tsunami of December 26, 2004, a few more than 1,000 from hurricane Katrina. In Africa, people die of Malaria at the rate of four tsunamis a year, from HIV/AIDS at the rate of a tsunami every month. But worldwide poverty beats them all: 8 million per year (the number Kelly cites) is the equivalent of a tsunami-sized disaster every eleven days.
Statistics don't grab the heart like photos of New Orleans flooding, and it is callous to compare the suffering of some to the suffering of others. Yet it remains that 1.2 billion human beings subsist in our world on less than one US dollar per person per day. That statistic is a euphemism for disease, despair, and death worldwide.
Which is why it is good that Bono uses his star power to advance the cause of poverty alleviation, and the Gates their billions to infuse urgency into world health. Cheers for them.
Still, I wonder… does associating fame and fortune with fighting poverty make the situation clear, or is "making debt reduction sexy" (as TIME puts it) a flawed strategy? A year from now, how many of Bono's ONE Campaign wristbands to "make poverty history" will still be around? What happens when poverty-as-pop-culture loses sizzle and becomes yesterday's cause du jour?
The Gates Foundation money will be around a long time, that's for sure. But money has failed repeatedly to make a dent in poverty. Bruce Wilkinson, whose bestseller Prayer of Jabez sold an estimated 13 million copies, took some of the profit and spent it in Africa. He is only the latest to rush to the rescue, flashing his wad and throwing his weight around, only to abandon the cause in frustration.
What's wrong with this picture?
Basically, it is upside down. Poverty will not yield to "top down" solutions, however well intended and well funded they may be. Pouring in money causes as many problems as it solves. A "bottom up" approach is needed, which begins from a fundamentally different starting point.
Poverty cannot be solved like a disease, like polio, smallpox, or leprosy, which have been virtually eradicated by research and immunization programs. Poverty is not a thing, a virus or microbe. The reality of which we speak when we refer to poverty is people, human beings, in all their complexity, who happen to be poor.
People who are poor are not less than human on account of poverty. They think, feel, choose, and long for dignity and security, as we all do. To treat poverty as a project demeans the very people we mean to help, which explains the resistance and resentment Wilkinson ran into. Simply put, nobody likes somebody else telling them how to solve their problems.
But to work with people who are poor as human beings, with all the enormous intrinsic capabilities this implies, is the great need, and the best reason to believe that suffering, misery and poverty can be overcome. Which brings me to the point.
The real heroes in the war on poverty are not people who want to help, but people who are poor. They will never fly on a personal jet to exotic locations or lobby politicians for a few million more, but they cope, care, and overcome their terrible circumstances day after day. And the majority of these are women.
The so-called feminization of poverty is well documented. Of poor adults worldwide, 60% to 70% are women. They have less access to education, and earn half what men make. They do the bulk of physical labor but are last to be fed. They are often abused, divorced, or simply abandoned, left to feed the children, tend the garden, and somehow survive.
Women die at higher rates than men due to complications of childbearing. They are targets for human trafficking. In Africa, over half of those infected with HIV/AIDS are women and children. Most have no legal or traditional rights to land or other assets. They are often trapped in a vicious circle of cultural taboos, social traditions, and sheer want.
It is not far from reality to say that poverty is a problem of the mistreatment of women and children.
Yet, women are the single most important factor in bringing change to impoverished communities, a reality now recognized by nearly all agencies, Christian and otherwise, who work with the poor. Most micro-economic development (MED) programs, for example, are designed around women. Money given to men is often squandered. Bono never fails to remind us that tribal chiefs, dictators, and corrupt businessmen have stolen billions of dollars from well meaning aid organizations. Loaned to women with children, money gets invested, turned to profit, and repaid on schedule.
With due respect for the Gates and Bono, who are doing very well while doing as much good as they can, we ought to remember that generals plot grand strategies and politicians write checks, but front-line solders shed blood and bring home the victory. In the trenches where the struggle to survive poverty goes on day after miserable day, the troops are mainly women.
These are the real heroes.
[Written by Dr Robert S. Paul and first published at www.tothesource.org January 4th]