Re-imagine Internship
Live in a slum as we re-imagine how God is present within the poor, within us, and within the world.
---
"The greatest challenge for me wasn't the conditions, or the poverty, or the lack of privacy, or even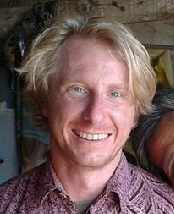 the language…the greatest challenge for me is ongoing, and that is to determine what is my response to the people I have met, the friends I have made, and the cyclical lifestyle of poverty that surrounded me.  How do I respond, when I have the freedom to return to my comfortable lifestyle so easily?"
David, Jakarta 2015 Re-imagine participant
To read more of David's reflections, click here.
---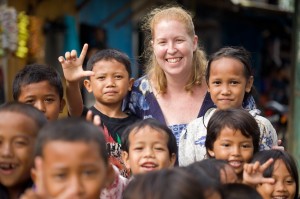 The Re-imagine Internship is a fresh format within Servants, and we offer it annually within different Asian mega-cities. It runs anywhere from 4-6 weeks and comprises a structured group briefing at the beginning, an immersion experience in the middle weeks, and a group debriefing at the end.
The internship is designed so you learn through experience. After a time of preparation and guidance, you will join a host family in the slum for the next month. You will be encouraged to enter your new community with open eyes, ears, and hearts, with the hope of seeing where Jesus is working within your new surroundings. You will eat with your host family, sleep in their house, help prepare meals, follow them around the neighbourhood, and smile when you don't understand what they're saying. After your home stay we will come back together for a time of debrief. We will share our joys and our sorrows, and reflect on the beauty and the brokenness that we've experienced. Through it all, we will be inviting Jesus into our learning process, asking Him to show us how we can use our experiences to be moulded more and more into His image.
For more details of the content in each of these sections see below.
Next Re-imagine:
The details for the next Re-Imagine internship will be announced soon! Feel free to contact reimagine [at] servantsasia.org with any questions or comments.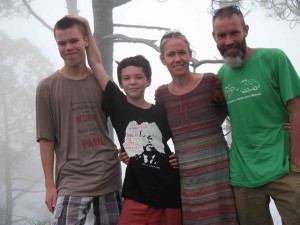 Facilitator: Mark D. – Mark and his wife Cathy have been with Servants for almost 20 years. They've spent 17 of those living in urban poor neighbourhoods in a megacity in north India. Their sons Tom (19) and Oscar (13) were born and raised in India. Mark has worked for many years with Indian Christian groups working with the poor. He is a lawyer by training and uses his legal skills to help the poor become aware of and advocate for their rights. Mark and his family currently reside in Brisbane, Australia, after having their Indian visas denied early 2015.
Things to consider:
With little-to-no language and a low cultural IQ, you are bound to feel out of your comfort zone. There will be times when you have no idea what to do or how to respond, and you may feel confused, frustrated, and have thoughts of "Why am I doing this!" But rest assured–this is precisely how the internship was designed!
We usually don't grow when we are comfortable and going through the motions–we grow when we are faced with new environments, new experiences, and new questions. We hope this internship provides such a place for you…a space where perspectives are challenged, frustrations are reflected upon, and boundaries are pushed. And through it all, may you be listening to God and responding to the invitations that He gives.
The Re-imagine internship may be for you if…
-if you desire a fresh encounter with Jesus, that involves being thrown out of your comfort zone
-if you desire to serve or live in a cross cultural context
-if you desire to do any type of "missions"
-if you have done some sort of "mission trip" but it left you with a lot of questions and disillusionment
-if you desire to grow in self-awareness
-if you desire to learn alongside others
Format: