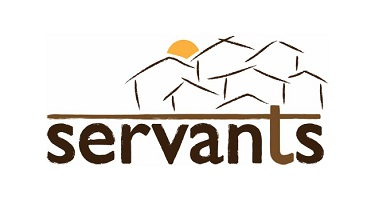 May I  introduce … Id ul Fitr
Everyone is celebrating today, even the poor, in whatever ways they can.
I am reminded of the touching story "Idgah" by Premchand, perhaps the most famous Hindi/Urdu story writer of modern times.  In the story the orphan boy Hamid who lives with his destitute grandmother, has only a few coins to spend for Id.  Like every child, he feels the excitement in the air, and sets off to the Idgah (the special gathering place used for Id prayers) with all the boys and men of the village.  After prayers the other boys all spend whatever they have on sweets and toys, but Hamid remembers how his grandmother often burns her fingers cooking chapattis (flat bread), and spends his only three coins buying tongs for her.  The story details the other boys ridiculing him, Hamid masquerading his tongs in various ways until they are jealous, the talk of the village on the boys' return, the rapid demise of the sweets and cheap toys of the other boys, and the special bond between Hamid and his grandmother.  Along with millions of Indians, I have read this story with both my sons in Hindi and in Urdu, as it appears in the standard primary school textbooks.  It brings tears to my eyes every time.
Id in our poor neighbourhood is very similar, though few people make such sober spending choices.  Boys and men go off to 9am prayers at the local Idgah, further down the alley we live on.  It is packed and overflowing.  What an experience of community worship!  Not unlike Christmas or Easter, Id attracts many people who aren't regular mosque attendees, and I have mixed feelings … is it a good thing that at least once a year they remember God and give faith another try? or is it just about appearances, keeping peace at home, peer pressure, social need to conform and belong, with God barely entering the picture?
The rest of the day also brings mixed feelings.  Lots of great family times of preparing and celebrating, visiting relatives and friends, offering and receiving hospitality.  Tensions and arguments over food and clothes.  Giving money to children, who spend it on the amazing array of junk food and entertainments which suddenly appear for a few days.
While the cultural trimmings are very different, and lot of the dynamic is very familiar, just like Christmas in the West.   Celebration of faith and spirituality, community spirit of joy and good-will, lavish hospitality, time for family and a few days' holiday, …  all tainted with selfishness, jealousy and competition over new clothes and gifts, and profiteering.
Id MubarakHo (may Id be blessed) to you all!
For an English translation of 'Idgah' seehttp://gyanpedia.in/Portals/0/Toys%20from%20Trash/Resources/books/idgah.pdf
Please pray for  …
–  orphans and widows to find good ways within their means to celebrate, and also to know they are loved by God
–  give thanks that the complicated delivery of Ruksana's baby girl last week had a happy ending
– mother and baby safe and well (see prayer request on 1st day)
–  for more Christians and Muslims to be friends, to participate in and encourage and enjoy what is good in the faith of the other, and become a little slower to critique and condemn.
Did you know …
Id ul Fitr is celebrated on the first day of the month after Ramadhan.  Since it is a lunar calendar, the date of Id is never certain until the evening before, when the new moon shows.  If there is a clear sky but no moon visible, there will be another day's fast.  If the sky is cloudy, then local Muslim leaders will consult with other places to find out whether the moon has shown.  The official decision that Id is on the next day is announced in our neighbourhood by loud sirens, fireworks, and announcements over loudspeakers.
And what's more …
[contacts and resources]
–  an inspiring film about the hard work of transforming violence into reconciliation is "The Imam and the Pastor".  Find out more or buy the DVD at  http://www.iofc.org/imam-pastor
–  Abrahamic Alliance International is a coalition of Jews, Christians and Muslims aiming to understand each other better and work together to help those in need (see http://www.abrahamicalliance.org)
–  New Internationalist's little book "No Nonsense Guide to Islam" (http://www.newint.com.au/shop/guide-islam-513.htm) is a useful general guide to Islam which attempts to be objective and factual (unlike most books published by Muslims or Christians, which usually are biased one direction or the other)
–  check out the Australian Muslim Advocates for the Rights of All Humanity at  http://www.amarah.org/ to meet some articulate Muslims working on social, environmental and human rights issues.
[Servants works in a number of Islamic settings, including India and Indonesia. This month is the month of Ramadan (also known as Ramazan), the ninth month of the Islamic calendar, which lasts about 30 days. It is a month of fasting, in which participating Muslims refrain from eating and drinking during daylight hours and is intended to teach Muslims about patience, spirituality, humility and submissiveness to God. Each day this month we will be putting reflections, stories, and information about Islam on this website to help you learn more and pray for our Muslim friends.]