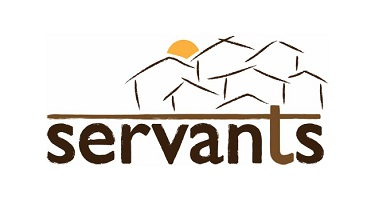 May I introduce … Reshma
Reshma's 12 year old daughter Nilofa has been "gracing" us with her presence a little too regularly for our liking in recent months. She is a nice enough young girl in a tough situation, but she doesn't take a hint and can never leave our place without just saying one or two more things. She regularly asks for stuff, and comes at inconvenient times, despite our having given clear guidelines on these issues. I justify my feelings, "This is our home and our life, and we need to draw some boundaries sometimes …"
On the other hand, Nilofa goes to school, and helps look after her 5 younger sisters, and does a lot of housework and cooking too. She often doesn't get enough to eat, and there are certainly no books or games or toys in their tiny room … so from her point of view it's probably far more pleasant to be at our house even if we are sometimes grumpy or refuse her requests.
Reshma herself is at a loss as to how to raise these girls, the youngest only 2 months old, in such conditions. Her husband has insisted on trying for a son and is not yet willing to give up on this. His health is not good enough for him to do hard physical work, so when he rides a cycle rickshaw he doesn't earn enough to keep the family fed and the girls in school. He has recently learned to drive a motor-rickshaw, and was doing that for a while and earning better money, but the arrangement fell through. Even when he is earning money, he's not entirely trustworthy in bringing it home to feed his family.
Please pray for …
– Reshma asked for prayer for just one thing: that her husband will get good work, and faithfully bring home his earnings to meet the family's needs.
Did you know …
In India, Muslims are over-represented among the poor, illiterate and unemployed. The "Sachar Report" of 2006 (titled Social, Economic and Educational Status of the Muslim Community of India) detailed many aspects of this. For example, in Delhi where 12% of the overall population was found to be living below the official (quite stringent) poverty line, 22% of Muslims were below the poverty line.
[Servants works in a number of Islamic settings, including India and Indonesia. This month is the month of Ramadan (also known as Ramazan), the ninth month of the Islamic calendar, which lasts about 30 days. It is a month of fasting, in which participating Muslims refrain from eating and drinking during daylight hours and is intended to teach Muslims about patience, spirituality, humility and submissiveness to God. Each day this month we will be putting reflections, stories, and information about Islam on this website to help you learn more and pray for our Muslim friends.]