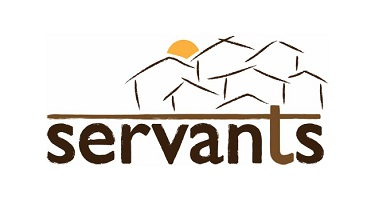 Servants works in a number of Islamic settings, including India and Indonesia. This month is the month of Ramadan (also known as Ramazan), the ninth month of the Islamic calendar, which lasts about 30 days. It is a month of fasting, in which participating Muslims refrain from eating and drinking during daylight hours and is intended to teach Muslims about patience, spirituality, humility and submissiveness to God. Each day this month we will be putting reflections, stories, and information about Islam on this website to help you learn more and pray for our Muslim friends.
Introducing Kaneez…
Not long after we met Kaneez her 11 month old baby girl died, a victim of summer heat and diarrhoea dehydration. A couple of months later Kaneez's husband died of unconfirmed TB. At 29, Kaneez was an illiterate widow with three young children and no income, living in a tiny hut metres away from our home.
She was only able to survive by her sheer will to live for the sake of her kids through the generosity of her neighbours, who shared their own meagre resources to provide food for Kaneez and her kids.
With neighbours seeing to Kaneez's daily needs, our friend Ruksana helped get her two sons into school, and we put our efforts into obtaining the widow's pension for her. This involved step by step getting first the cemetery slip, then the death certificate, a voter's photo-ID card, opening a bank account, and a final appeal to the head of department. A year after her husband's death, Kaneez received her first payment – not enough to live on, but much better than no income at all.
Just last month, local ration shop owners have begun providing free monthly rations of wheat, rice and kerosene. And next week Kaneez's daughter Guriya is due to start school.
Please pray for …
– Better housing for the family – a flimsy wall was gored by a buffalo last week, and the hut has no door, just a curtain hanging in the opening.
– the children to study well and succeed at school
– Kaneez's sister who has been turned out by her in-laws, but hopes to be reconciled.
Did you know …
The Muslim greeting "A-salaam-walaikum" means "the peace of God be with you", and is used by Muslims in India, Cambodia, Indonesia, … perhaps in every Muslim community in the world.