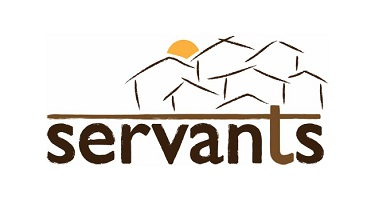 Let us introduce …Navaab
Navaab is our long-term friend. He's also our electrician! He's a likeable, honest, friendly, young man, with a load of responsibility on his shoulders. Like many young men, Navaab, originally from Budaun, a provincial town a few hours from Delhi , came to the city to earn enough money to keep his parents and save for his siblings' weddings.
Navaab has learnt the electrical trade form his older brother. He now has his own (rented) shop just opposite our place. From there he sells electrical hardware, as well as going to people's houses to install lights fans etc.
Navaab has 3 brothers and one sister. Of them, only his eldest brother and his sister are married. So compared to other families about whom we've written, at least this family only has sons' weddings to worry about, not daughters, for whom parents need to come up with debilitating dowries.
Even so, weddings are also a big stressor for Navaab's family. The plan was for Navaab's next oldest brother Mukeem and Navaab himself to be married simultaneously (to save money on the reception), but then disaster struck.
A month or so ago Mukeem was diagnosed with a brain tumour. The family brought him to Delhi where, despite the overcrowded facilities the treatment is better than in the provincial areas. Mukeem underwent surgery a few weeks ago. It seems to have gone reasonably well, but now he has a course of radiotherapy to undergo, so he's far from clear yet.
Please pray for  …
–  Mukeem's treatment to be successful
–  Mukeem's & Navaab's weddings to go ahead at the right time
–  For Navaab to maintain his genial nature despite the pressure he's under.
Did you know …
Most Muslims identify themselves as either Shi'a or Sunni.  Shi'a Muslims are the adherents to the cause of Ali (Mohammed's son-in-law) and deny that the succession of leadership can be open to election.  They have developed religious doctrines that widen the gap between them and the Sunnis, and disputes among themselves have led to numerous hostile subdivisions.  The idea of a hidden Imam (leader) is a fundamental belief, and variations about this belief are the basis of some different sub-groups.  Shi'a are the vast majority in Iran and are about 60% in Iraq, although were oppressed by the minority Sunni's under Sudaam.
[Servants works in a number of Islamic settings, including India and Indonesia. This month is the month of Ramadan (also known as Ramazan), the ninth month of the Islamic calendar, which lasts about 30 days. It is a month of fasting, in which participating Muslims refrain from eating and drinking during daylight hours and is intended to teach Muslims about patience, spirituality, humility and submissiveness to God. Each day this month we will be putting reflections, stories, and information about Islam on this website to help you learn more and pray for our Muslim friends.]