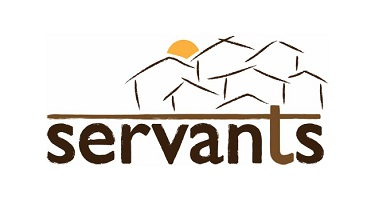 Dinner with Friends
I called round to visit a good friend one Saturday evening a couple of weeks ago. It was an unannounced visit. But as she is a friend that I know will always welcome me, there was no chance I would feel awkward about possibly interrupting something. It was dark and I typed in their flat number and rung the bell. I couldn't see any lights from their first floor flat and I was starting to feel disappointed that I might have to return home without seeing Shanaz and her family. But then the buzzer went and I was let in. I climbed the concrete stairs to find Abdul and Abdul (her two sons) waiting eagerly at the open door. Shanaz called out "Hallo Marree" and gave me a big warm embrace. I was welcomed in and the excited chatter in Urdu around me felt strangely familiar. I am always amazed at how much we can communicate despite lacking a common language.
Shanaz was proud to show me some seeds she'd planted in some old yoghurt containers. I teased her because last year she had shown me the same thing only then she was keeping them under the table in a box with no light. She laughed and pointed at the window they were sat by this year. Shanaz then proceeded, as I knew she would, to make fresh chapattis and some delicious chicken. The first few times I called round to their house I had felt bad that Shanaz would always cook and insist I eat. Now I enjoy it and know that it is part of our friendship. She has tried to teach me how to make good chapattis and I have learnt how to make tea the only way she'll drink it.
After we ate we looked at the few photos she has of her wedding in Pakistan. We chatted about different things translated, in quite a disjointed way, by her sons. I went home thinking I couldn't have imagined a more enjoyable Saturday evening.
[Mary is a member of the Southall Team]
[Servants works in a number of Islamic settings, including India and Indonesia. This month is the month of Ramadan (also known as Ramazan), the ninth month of the Islamic calendar, which lasts about 30 days. It is a month of fasting, in which participating Muslims refrain from eating and drinking during daylight hours and is intended to teach Muslims about patience, spirituality, humility and submissiveness to God. Each day this month we will be putting reflections, stories, and information about Islam on this website to help you learn more and pray for our Muslim friends.]