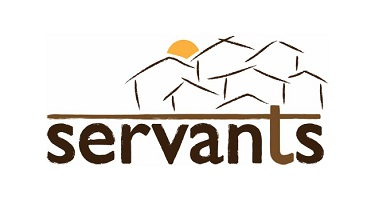 In terms of quantity I am not a great pray-er. I am not one of those people who can spend hours on his knees beseeching God for this or that. I remember years ago reading the book "Reece Howells , Intercessor" – and afterwards not feeling inspired, but a failure as a Christian. If this was what true prayer was about, I just couldn't make the grade. This guy prayed so long that he wore grooves in his bedroom floor – whereas I could barely manage 15 minutes.
But when I turn to the gospels, Jesus doesn't seem too concerned about the 'quantity ' of our prayers. "You will not be heard because of your many words….do not babble on….your Father knows what you need even before you ask" (Matthew 6:7-8). He seems much more concerned about the issue of trust, than about how long or frequent our prayers are.
Of course, interceding for others is a good, actually vital thing to do. I have friends and colleagues whose names I lift before God everyday. For me, this is an act of love. I can't physically be with those people, but I can bathe them in God's love and blessing and protection thru prayer. I try to experiment with many types of prayer ("all kinds of prayer" as Paul says in Ephesians 6:18). Waiting and listening prayer: who or what does God pop into my head to pray for? Reflective, or contemplative prayer: taking a passage, or a recent God infused event, and turning it over and over in my mind, asking God to teach me from it. Meditative prayer: breathing slowly, surrendering my anxiety, my anger, my fears and frustrations to God, and slowly breathing in God's unconditional love for me (and the situation I am in) – soaking up His love. Sometimes this is accompanied by sighs and groans too deep for words (Romans 8:26-27). Or snippets of song.
And lately I have been experimenting with another type of prayer: prayer as openness. Prayer as trust. Consciously (and unconsciously) opening myself up to the Spirit of God (who is love – 1 John 4:16) who pervades the entire Universe (He is everywhere, right?). The God whose Spirit "holds all things together" (Colossians 1:17) – the mysterious, benevolent force who pervades everything and so prevents every atom and every heart from simply flying apart.
This is the God who once held all things – all matter, all energy, all time – in the center of His heart (or on the tip of His tongue), and breathed upon it saying "Let there be…", and it exploded outwards across the Universe (which unfolded into being in that moment ) – multiplying out in near infinite possibilities, plans and potentialities. Science calls this 'the big-bang'. Genesis calls it creation. And Scripture (Colossians 1:20) tells us that Jesus is reconciling and redeeming all of it back to himself – even those parts that have spun out of control, become fallen and broken and rebellious.
This is the Spirit – the Spirit of Jesus – I want to be carried along by, want to be open to and to trust. I want to be a part of his redeeming and reconciling of all things. Brokenness being healed. The lost being found. The poor becoming 'rich'. The lowly being lifted up. The hungry being fed. Deserts blooming. Mourning turned to dancing.
A few months ago, I was in Yangon, Myanmar. I was sitting outside a guest house drinking coffee and chatting with a friend. A tour bus pulled up and spilled out about a dozen backpackers. I glanced up – in particular noticing one young guy, conspicuous because he had dyed a section of his hair fire-engine red. A few minutes later that same guy re-emerged from the guest house to light up a cigarette and take in the surroundings. Though there were plenty of tables and chairs to choose from, he ambled over and asked if he could join my friend and I at our table. Sure we said, and we each began to trade names, histories and plans. But a couple of minutes into the conversation, a startled wave of recognition hit us both at the same moment. We stared at each other open mouthed, engulfed in a sense of déjà vue. "We've met before" I blurted out, while my mind whirled, trying to remember where and how. "Yes " he replied, with a surprised smile "about a year ago, at Bangkok airport. You just happened to sit next to me in a waiting area, and we started talking. You told me all about your groups work in Cambodia. It had such an impact on me, that when I got back home (England) I left hair-dressing and enrolled in University to take a Social Sciences course. Eventually I want to do the same kind of work that you and your friends have been doing in Cambodia".
Since then I have tried to calculate the odds of all this happening : of sitting next to a random stranger in a random Asian airport; of them changing the course of their life as a result of a brief conversation; and then of randomly sitting next to them again on a certain morning, outside a certain guest house, in a certain city, in a certain other Asian country over a year later. By the way, I want to point out that all this had nothing to do with my personal spirituality or sensitivity – at the time of our initial Bangkok airport encounter, I had no inkling or 'sense' that anything special was happening.
Surely this is something that only God's Spirit can arrange. His Spirit that pervades the Universe and holds all things together with loving power – atoms, lives, communities – and is actively working to redeem and reconcile all things, whether we are conscious of it or not (and most of the time we are not conscious of it seems).
This is the Spirit I want to trust and be lead by, for I know He is at work in me and all around me (even in the darkest and most fearful places of suffering). I am realising that there are times when I need to stop beseeching God to do this and to do that, or to change this and to change that. There are times I just need my eyes opened, and to look – really look – so I can see and respond, and play my tiny part in all that he is already doing.
"God did not call me to be successful, but to live with wonder" Rabbi Abraham Heschel