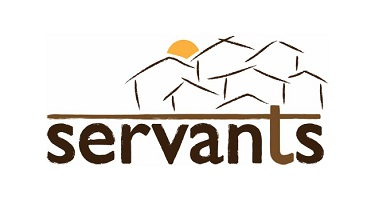 All Maximo Merioles Jr. could think about were his two children. As the floodwaters that had swamped his neighborhood came close to submerging him, he grabbed his two kids, ages 12 and 10, and swam toward another house, clambered up to the third floor, jumped between roofs and climbed down a wall to safety across the street.
Mr. Merioles's heart sank Saturday as he watched not just the flood but also a raging fire eat up most of the houses in Tatalon, a slum area in Quezon City, where Servants began 25 years ago.
One Servants Manila team member wrote soon after the flooding, " My landlady lives below me so she and her family of two children and elderly parents shifted themselves and things upstairs to me.  The water was more than waist deep inside their house.  It started about 11am and the water didn't start receeding until 5pm.  I was able to wade out through knee deep water at 8pm."
As residents dealt with the aftermath of Tropical Storm Ketsana, the government was facing criticism on two fronts: Did it provide enough warning before the floods, and was it doing enough to help people recover?
To help with the recovery, the government on Monday appealed for international help as the death toll rose to at least 240.  "The system is overwhelmed, local government units are overwhelmed," Anthony Golez, a spokesman of the National Disaster Coordinating Council, told reporters during a briefing on Monday. "Our assets and people are spread too thinly."
In Tatalon, unlike the other areas that were ravaged by the storm, what the flood did not destroy, the fire did. Seven residents died in Tatalon, officials said.
Mr. Merioles and the others interviewed in his neighborhood said electrical power remained in their area even as the floodwaters rose above four feet. No one knows exactly how the fire started. "Either you die from the fire or from the flood," said Mr. Merioles, a stocky electronics repairman.
The tropical storm arrived in the Philippines over the weekend, releasing the largest amount of rainfall in nearly half a century and flooding 80 percent of Greater Manila before moving on to Vietnam, where it has killed at least 23 people, The Associated Press reported Tuesday morning.
Nearly 2 million people in the Manila area were affected, including more than 100,000 who were displaced after the storm dumped 16.7 inches of rain in just 12 hours on Saturday.
The Health Department warned Monday of a possible spread of infectious diseases, especially in the refugee centers of Manila, which number more than 200.
And as the affected residents tried to rebuild their lives, they were seeking answers as well.
Many, like Rene Anselmo, 57, a retired driver in Tatalon whose three-story house was burned down except for about 5 feet of browned concrete and singed wood, wanted to know "why there was no warning about a flood this big."
In the narrow streets of Tatalon, residents spent Monday taking out burned trash, dumping it on the main street outside of the slum, where mounds of black debris had been piled, practically blocking the street. Filthy floodwaters snaked beneath the rubbish.
Zoraya Tera, a 39-year-old homemaker, spent hours scrubbing her floor tiles and cleaning up her burned utensils. "Nothing is left, as you can see, but I am glad that none of my children were hurt," she said, gesturing at what remained of her home, which had nothing in it except the burned and now rusting galvanized iron roofs.
[This article is edited from an article written by Carlos Conde in The New York Times and additions come from reports written by the Servants Manila team.  Pray for them and their neighbours as they deal with the aftermath of this tragedy.]