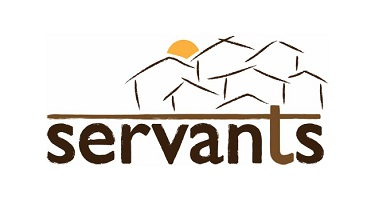 Jennifer (15) shares with tears in her eyes her life story: broken family and abuse, drugs and long nights in the streets. A lot of kids have tears in their eyes while listening to this story. It reminds them of their own experiences and memories. Afterwards the kids share in small groups their own stories about their families. Talking and tears are the first steps on the long journey of healing. Thus unfolds the first night at the latest Onesimo camp for street kids. For us leaders it is a precious time – the kids' stories help to deepen our love for them and especially help us to understand their behaviour. Nelson, one of my co-workers told me that night: "I didn't know what to say. I was depressed after hearing all the stories in my group. I could only cry with them."
The first camp for street kids under the age of 14 with the motto " David – God has a plan for your life" took place from 2nd – 9th November in Camp Rock. I was leading this camp with a team of ten. 23 kids participated. Most of them came from Quiapo, a suburb of Manila, where we had started visiting kids a while ago. Some Christians and kids from Onesimo were also there. The whole team basically consisted of young people from Onesimo. Some of them have only been off the street for one and a half years. For most of them it was a new and challenging experience to take over such responsibilities.
The Sunday before the camp started we picked the children up from the streets. For one night we brought them to the Onesimo-centre in Tondo. It was a sleepless night: discussing, wild and crying children in between 4 and 12 years old which are not used to sleep at night. At this stage some of the leaders were already prepared to quit and to go home. However, after lots of praying and talking we left at 4 am for Camp Rock…I could write pages and pages to tell you of all the adventure we had.
Due to God's grace we "survived" that week without any serious incidents. Honestly speaking, it was a great time, intensive and very difficult, but fulfilling. It was a 24-hour job with inexperienced leaders. Nevertheless, we had games and crafts, we sang songs, did a lot of swimming, we prayed and listened to stories, we performed dramas and had lots of fun.
My goal before the camp was: it does not matter if the kids forget all things that they have heard during the camp, but I want them to remember one thing, that there are people out there who love them and care about them.