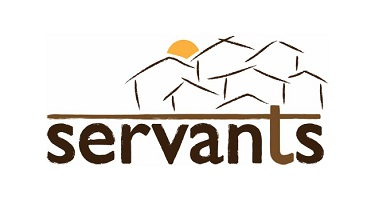 Today is the day after United States President Barack Obama gave his acceptance speech for receiving the Nobel Peace Prize. Not surprisingly, there was much that I agreed with and much that I disagreed with in his remarks.
Since Jesus calls us to be shalom-makers, I want to spend some time in this blog-post addressing what I deem to be an incorrect historical statement that Obama made, regarding the ineffectiveness of nonviolence against the Nazis during World War II.
Here's the excerpt from Obama's speech:
"There will be times when nations — acting individually or in concert — will find the use of force not only necessary but morally justified.
I make this statement mindful of what Martin Luther King said in this same ceremony years ago — "Violence never brings permanent peace. It solves no social problem: it merely creates new and more complicated ones." As someone who stands here as a direct consequence of Dr. King's life's work, I am living testimony to the moral force of nonviolence. I know there is nothing weak — nothing passive — nothing naive — in the creed and lives of Gandhi and King.
But as a head of state sworn to protect and defend my nation, I cannot be guided by their examples alone. I face the world as it is, and cannot stand idle in the face of threats to the American people. For make no mistake: Evil does exist in the world. A nonviolent movement could not have halted Hitler's armies.Negotiations cannot convince al Qaeda's leaders to lay down their arms. To say that force is sometimes necessary is not a call to cynicism — it is a recognition of history; the imperfections of man and the limits of reason."
The assumed ineffectiveness of nonviolent resistance against Hitler's Nazis and similar brutal dictators is quite a common view. However, I recently read the following excerpts from Walter Wink's book Engaging the Powers that I think provide a much-needed correction:
"History has been written by the victors. What young people learn in schools is largely a chronicle of kings and dynasties, wars and empires…. Even where nonviolent resistance was successfully used, it tends to be neglected. A people kept ignorant of the existence of the history of nonviolence will naturally believe that it is impractical and unrealistic. In those cases where it is known, as in Gandhi's struggle for independence in India or the civil rights movement in the United States, it is regarded as an unrepeatable oddity. The Powers know all too well that their sovereignty depends to a large extent in deciding what stories will be told…. Learning the history of nonviolence is another way of rehearsing it." (Walter Wink, Engaging the Powers, pg. 243)
"And the "realists" told us that nonviolence only works with "genteel" oppressors like the Americans or British, but would never work with brutal regimes like the Nazis or communists. Yet we have watched nonviolence work with unprecedented effectiveness against communist regimes from the Eastern bloc to Mongolia. In fact, says Jonathan Schell in an article on Solidarity in Poland, "Nonviolent action, far from being helpless in the face of totalitarianism, turns out to be especially well suited for fighting against it." (Ibid., pg. 254)
"Nonviolence did work whenever it was tried against the Nazis. Bishop Kiril told Nazi authorities that if they attempted to deport Bulgarian Jews to concentration camps, he himself would lead a campaign of civil disobedience, and lie down on the railroad tracks in front of the trains. Thousands of Bulgarian Jews and non-Jews resisted all collaboration with Nazi decrees. They marched in mass street demonstrations and sent a flood of letters and telegrams to authorities protesting all anti-Jewish measures. Bulgarian clergy and laity hid Jews. Christian ministers accepted large numbers of Jewish "converts," making it clear that this was a trick to escape the Nazis and that they would not consider the "vows" binding. "Because of these and other nonmilitary measures, all of Bulgaria's Jewish citizens were saved from the Nazi death camps." Rumania at first persecuted the Jews, then reversed itself and refused to surrender a single Rumanian Jew living within the state's traditional borders to the death camps.
Finland saved all but six of its Jewish citizens from death camps through nonmilitary means. Of seven thousand Danish Jews, six thousand five hundred escaped to Sweden, aided by virtually the whole population and tips from within the German occupation force itself. Almost all of the rest were hidden safely for the duration of the war. Denmark's resistance was so effective that Adolf Eichmann had to admit that "the action against the Jews of Denmark has been a failure." The Norwegian underground helped spirit nine hundred Jews to safety in Sweden, but another 756 were killed, all but twenty in Nazi death camps. German wives of Jews demonstrated in Berlin on behalf of their husbands in the midst of the war, and secured their release. In Italy, a large percentage of Jews survived because officials and citizens sabotaged efforts to hand them over to the Germans.
During the Nazi occupation of Holland, a general strike by all rail workers practically paralyzed traffic from November, 1944, until liberation in May, 1945—this despite extreme privation to the people, who held out all winter without heating and with dwindling food supplies. Similar resistance in Norway prevented Vidkun Quisling, Hitler's representative, from imposing a fascist "corporative state" on the country.
The tragedy is not that nonviolence did not work against the Nazis, but that it was seldom utilized.
B.H. Liddell-Hart, widely acknowledged as the foremost military writer of our time, discovered in his interrogation of Nazi generals after World War II that they had little trouble dealing with violent resistance except in mountainous areas of Russia and the Balkans, or where advancing armies were close. But they expressed complete inability to cope with nonviolence as practiced in Denmark, Holland, Norway, and, to a lesser extent, in France and Belgium." (Ibid., pg. 254-255)
Hopefully these excerpts from Walter Wink's book help to correct Obama's inaccurate historical statement about the ineffectiveness of nonviolence against Hitler's Nazis.  Obama's statement is understandable and not surprising given that our history books seldom mention the plethora of nonviolent movements that have shaped history.  We tend to only read about wars, kings, and empires.  I cannot say it any better than Wink: "Learning the history of nonviolence is another way of rehearsing it." So let's continue to learn from the history of shalom-makers that have chosen to love enemies while striving for justice, as we also strive to do the same.