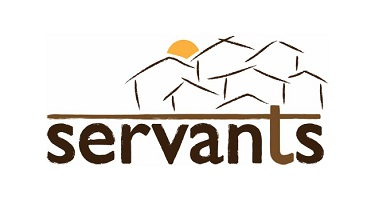 A few months ago, a Servants project called Onesimo Kids rented and renovated two rooms right on the street. This new drop-in centre in Quiapo/Manila is already reaching around 20 street kids every day.
Each day by 1pm, about 20 kids aged from 6 to 13 come to the Centre, and take part in activities designed to teach routine, something which they usually do not know in their life on the streets.
For the past two years, John Paul and Andrew have come to our "Temporary Shelter" and taught the kids about hygiene and health.
During the day the kids can take showers, wash their clothes, play, do some handicrafts, dance, play theatre, join our devotions or just take a rest and sleep.
All these activities are supposed to stimulate their curiosity about learning.
Most of them have never attended school or were kicked out of school at a very young age.
In their daily life they are begging and often involved in crimes like drugs and stealing.
In the Drop-In Centre they learn to follow simple house rules and receive at least one nutritious meal a day. At 9 p.m. the Centre closes and the kids go back to the streets.
In the Drop-In Centre we research and register the living situation of every child in order to find a good solution for the child's future for each one of them.
Those who are older than 12 cannot enter into the public school system anymore. We try to establish schooling for them in order to prepare them for the governmental exams.
Some of the children will be taken into our "Temporary Shelter", others will be supported to go to a public school or referred to other institutions.
Twelve year old Rosemarie is the oldest of 3 siblings and who live on the streets together with their parents. She is part of the school support program and wrote the following letter to the Onesimo-leaders:
"I am sorry, that we are sometimes naughty, but you became like parents to us. Without you, we would never have gotten to know someone like you. I hope, you will stay here for a long time. It is good, that you understand us. Since we know you, our lives turned to be better. We all love you so much."
[written by Daniel Wartenweiler who works with Onesimo Kids. Translated from German.]