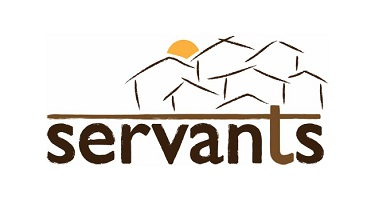 The greatest source of both my anticipation and trepidation as I prepared to spend six months with Servants in Phnom Penh was an article (Bonding: the missionary task) describing Servant's model of entering a new culture to live incarnationally.  In it, the newly arrived foreigner (soon to be me!) was compared to a freshly hatched duckling, ready to attach herself to and imitate whatever she encountered first in her new world.  When I landed in Phnom Penh I wouldn't be tucked away in a guest house to recover from jetlag and learn from other expats how to get around.  Instead, I would be launched straight off the "deep end" into life with a local host family.  While I loved the commitment to living incarnationally, I wasn't too sure about being dropped off in the middle of a poor community right after my arrival.
But there I was – having been fortified with coffee and lunch – at the wooden house of my new host family, with a Cambodian vocabulary limited to the formal greeting, the numbers 1 through 9, and the gender-incorrect form of "yes".  I went from being a smart, capable US college student to requiring more care and supervision than the three-year-old across the alley. I had to be taught how to eat, bathe, navigate my neighborhood, and take a moto taxi – all in Cambodian.
After a few days of being overwhelmed by the amount of care I was receiving (particularly when my host family blew out their power supply trying to charge my cellphone and have the one fan pointed at me at the same time), I started to remember that my dependence was exactly the point.  In a country inundated with foreign NGOs and expat development workers, most outsiders entered my host community only with something to give – and would leave without forming lasting relationships.  I had to trust that something powerful about the upside-down kingdom of God was being communicated by the fact that I had very little to offer and everything to receive – from breakfast in the morning to being tucked into my mosquito net at night.
Fast forward to six months later. As I squatted in the kitchen with my host mother a few days before I left, incorrectly cutting a lime (again), she turned to me and said, laughing, "Sarah, your body is so big, but you're just like a child – You don't know how to do anything!"
Those words could have stung.  I had learned a few things. On my way home from work I could bargain for fruit, carry a neighbor's child over the muddiest part of the road on the back of my bike, and even read a few street signs – all in Cambodian.  But rather than causing me to view my time in Cambodia as a failure, my host mother's assertion of my dependence was one of the most important indicators of its success.  After all, it is as children that we enter the kingdom…
[Sarah Bagge recently spent six months interning with the Servants Cambodia team.  For more information about interning with Servants in Cambodia, Manila or Vancouver contact your local Servants office.]