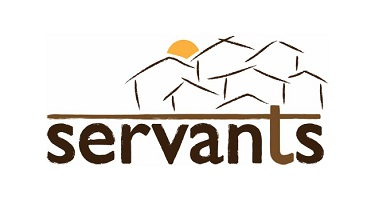 Every now and then I like to keep up with what's happening back in my former homeland, New Zealand. There's a really good news website, www.stuff.co.nz, and while scanning it recently I came across an article saying that three university students (Victoria, Wellington) had been banned from classes after burning a N.Z flag on their campus. This they had done as an anti-war protest.
You see, every year (April 25th), Australia and New Zealand commemorates ANZAC day, to remember the WWI attempted invasion of Turkey by soldiers from our two countries (Turkey being an ally of Germany). The invasion was a disaster in terms of human life lost (8,000 Australians, nearly 3,000 Kiwis, and at least an equal number of Turks), resulting in a bloody stalemate from which the surviving troops were eventually withdrawn. Wave upon wave of young men were mown down as they charged up beaches and ascended cliff faces, and wave upon wave of young Turkish men were slaughtered defending their homeland. The flower of their generation, gone in a few tortured seconds.
Once withdrawn, the Gallipoli survivors were then sent to the Western Front in Southern Belgium and Northern France, only to discover that the hell of Gallipoli had only been the prelude to an unprecedented human bloodbath, amidst mud clogged moonscapes, poison gas, unending artillery barrages, barbed wire, sodden uniforms and the likelihood of immediate death. In total, about 17 million (about 7 million of them civilians) people died in WW1, surely one of the most pointless wars ever fought (and there have been a few contenders for that title).
So this is the battle we remember every year in Australia and N.Z ("to honour the dead"), and this was the event that these three students were protesting against.
Officially, they have not been banned from the university because of the flag burning (which is not illegal in NZ – unlike in some countries), but for using an accelerant and contravening safety regulations on campus. But somehow, I am prepared to bet that it is their brazen lack of patriotism that has really got up the noses of those in authority.
The idea of 'patriotism' is a something I have given a lot of thought to over the last few years, particularly when it was being bandied about so freely by George Bush and co during their invasion of Iraq. On one hand, the word was being used to justify all manner of violence, destruction and killing, and on the other to silence any objections to these actions. To those of us looking on, it seemed that in the U.S. during this period, the fear of being labeled 'unpatriotic' was enough to prevent many citizens from questioning what their government or military was up to.
But I wonder what Jesus makes of this concept of 'patriotism'?
Well actually I think that in the Scriptures we find him challenging it head on. In Luke chapter 4, where Jesus gives his first public sermon (and announces his mission to the poor, the imprisoned, the blind, the oppressed), all seems to be going well at first. The congregation are "amazed at the gracious words falling from his lips" (v22). They're excited – maybe this local boy really is the Messiah, and maybe he is going to drive the Romans out of their land, and so restore the Davidic Kingdom to Israel. But Jesus won't let them hang on to those nationalistic hopes for even a minute. He punctures that balloon hard and fast. Out of nowhere, he peels off two Old Testament stories told to undermine their Jewish nationalism ('nationalism' simply being patriotism in other clothes), and to challenge the idea that they alone were loved or were God's favourites. He reminds them of the time God sent the prophet Elijah to save – not a good Jew, but a gentile widow in Sidon. Then he reminds them of the time God sent the prophet Elisha to heal – not a good Jew – but an enemy soldier from Syria. And the crowd reaction? "They were furious". They pick up rocks and drive Jesus to the edge of a nearby cliff, in order to throw him off it. Well, he really hit the spot with that sermon, didn't he? (Read Luke 4:14-30 if you want to check it all out for yourself).
Jesus was a Jew to the core. Yet he didn't have a patriotic bone in his body. His allegiance was not to any nation, culture or race, but to the Kingdom of God. His ultimate loyalty was not to any Government, political system or party, but to his Father who has created all people in his own image, and who will give His Kingdom to all who will receive it with trust and humility (Matthew 8:10-12; 21:43).
Likewise, the Apostle Paul later reminds us that there is "no Jew or gentile or Greek, Barbarian or Scythian, but all are one in Christ" (Galatians 2:28/Colossians 3:11), and that in fact Jesus died to break down the wall of hostility that exists between different people groups (Ephesians 2:14).
So where does this leave the concept of 'patriotism'? Pretty much in the Evil One's camp as far as I can see. It is something that has always been used to incite people to violence and war, and to convince young men to trade their young lives and unfulfilled potential for an early grave – or to rob other young men ("the enemy") of theirs. Here in Cambodia, at different times it has been used as a rallying cry against the Vietnamese, the Thais, and even against fellow Khmers (during the civil war and Khmer Rouge period). This concept of 'patriotism' has an awful lot of blood on its hands.
Personally I would have no hesitation over burning my nation's flag if I felt it was the right thing to do. I don't regard it as in any sense sacred – it's just a piece of cloth after all. My loyalty is not to my own or any other nation or flag. It is to Jesus and his kingdom alone. If we exalt any other ideology or loyalty higher than that – including a commitment to our own race, nation or flag – we have fallen into idolatry. And as my friend and fellow blogger Jason once said (preaching at veterans day service in his home church in the States): "it's high time we Christians put down the flag, and took up the cross."
Below: a meditation on the word 'patriotism'.
Patriotism is a Weasel-Word
Patriotism is the last crevice
of the slithering politician
seeking another vote,
it is the sales pitch
of the arms dealer
in search of another million,
it is the subterfuge
of the oil man
marching as to war.
Patriotism is a weasel-word,
that can be anything you want,
moving fast and low
it is a beautifully disguised
happy clappy
killing machine.
Patriotism is a delusion
we must have the courage to unmask:
rip away its camouflage
of flag and bunting,
ribbon and uniform,
business suit and tie.
Patriotism is a word
full of burning passion
but devoid of any love:
how can you explain a monster
that sacrifices children
for the sake of dirt and flags?
Patriotism is a sick, sick word
that cheers when others die,
yet dangerous as it is,
it has three spirits waiting
more dangerous at its side:
Nationalism (false love),
Racism (false pride),
Militarism (false strength),
and when working altogether
their family name is Genocide.
Patriotism is a blinding word that says:
'my sons are worth two of yours,
and mine must flourish
even though yours must die'.
Patriotism is a lying word,
it denies that we are all equal
together fragile fallen lovers
made in the likeness of our God.
But is there nothing good to say
about all those parades and flags?
OK, to be fair…
Patriotism is a cheer-full word,
ever ready to dance and sing
(when the likeness of our God
is bombed and broken,
and the blood runs red
along the shattered streets);
and patriotism is a noble word,
for it can live a life of sacrifice
(so long as the cost is borne
by your child,
not mine,
by your tribe,
not ours,
by your skin,
not mine).
To be fair, there is a lot of good
patriotism can do:
for one,
it can unite a nation
in a time of war.