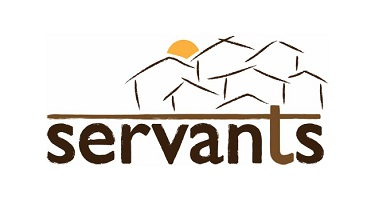 This was no ordinary day. This day marked the beginning of Jesus' earthly ministry. And what better way to start off, than by preaching to His hometown, Bible-believing fellowship. The air was filled with anticipation. The little Nazarene synagogue was crowded with locals anxious to hear what Joseph's Son would teach. At this rate, Jesus would be pastoring a mega-"church" in no time!
Jesus stood before the congregation, opened the scroll of Isaiah, and read the messianic text: "The Spirit of the Lord is upon Me, because He has anointed Me to preach the gospel to the poor; He has sent Me to heal the brokenhearted, to proclaim liberty to the captives and recovery of sight to the blind, to set at liberty those who are oppressed; to proclaim the acceptable year of the Lord" (Is. 61:1-2a). All eyes were on Him. This is every pastor's dream. So far no one had fallen asleep; they were all eagerly attentive!
Then Jesus made a risky, bold claim: "Today this Scripture is fulfilled in your hearing" (Lk. 4:21).
Oh no! Why did He have to say that? He could offend people. After all, claiming to be the promised Messiah, would be viewed as arrogance. This was no way to keep visitors coming back!
Perhaps, it was not too late. If Jesus chose His next words wisely, He could extinguish the sparks of tension. Preach an encouraging message! Positive, self-help sermons always make people feel good about themselves. "You arrogant fools! You claim to be God's chosen people, yet you always reject His prophets. There are even Gentiles who listen to God's messengers" (personal summary of Lk. 4:23-27). Not the way to start a ministry! One minute and nine seconds into Jesus' first sermon and the congregation tried to kill Him. That must be a world record!
The above account may be written with some humor, but the issue it hints at is very serious. Let me be blunt. In our efforts to be seeker-sensitive and boost first-time visitor retention rates, there is a great temptation to cheapen the cost of discipleship through preaching entertaining, inoffensive sermons. We become lured by this temptation when our focus and desire shifts from faithfulness in ministry to fruitfulness in ministry.
The number of followers Jesus had throughout His earthly ministry fluctuated greatly. At times, crowds flocked to Him. However, John's gospel records that in response to Jesus' teachings "many of His disciples went back and walked with Him no more" (John 6:66). By the end of His ministry, only a remnant of 120 remained.
Frankly, Jesus had the worst retention rate for first time visitors of anyone I know! This was not due to a lack of hospitality and compassion, but rather because Jesus would not compromise or waver from proclaiming all that His Father instructed Him to herald. He boldly cried out against all that was contrary to His Kingdom ethics…including injustice, arrogance, violence, and greed.
Martin Luther King Jr. drove right to the heart of the matter when he exclaimed:
"If I profess with the loudest voice and clearest exposition every portion of the truth of God except precisely that little point which the world and the devil are at that moment attacking, I am not confessing Christ, however boldly I may be professing Christ. Where the battle rages, there the loyalty of the soldier is proved, and to be steady on all the battlefield besides is mere flight and disgrace if he flinches at that point."
To model and speak prophetically God's truths and character into our world will inevitably invoke ridicule and even persecution. Jesus forewarns us of this. "Woe to you when all men speak well of you, for so did their fathers to the false prophets" (Lk. 6:26). Reflecting on this verse, John Stott writes, "Universal popularity was as much the lot of the false prophets as persecution was of the true."
"Blessed are those who are persecuted for righteousness' sake." The opposite of those blessed in this beatitude is not those who persecute but rather those who always play it safe and compromise. They are peace-fakers, or possibly even peacekeepers, who compromise righteousness in order to make or keep peace. Certainly, as Christians, we are called to be peacemakers who strive in love to overcome the enmity between us and other people. But "the goal of peace is subordinate to the goal of righteousness" (John Piper).
Let me close with a small, yet personal, example of how standing up for righteousness and justice will inevitably offend people. The following is a letter to the editor of British Columbia's Christian newspaper. The writer mocks the hospitality of the local church Servants partners with in Vancouver. A response from the senior pastor was added to the publication:
*****************************************************
Letter Entitled: Not Welcome In My Spare Room
So pastor Tim Dickau wants us to hand over our spare bedrooms, the way Chrysostom did – to strangers.
Sure, I'd love to have some crystal meth-crazed, unwashed, stinking guy in my home, complete with the tire iron he uses to smash car windows to get money for crack cocaine.
Obviously, I should come to Dickau's Grandview Calvary Baptist Church to learn how to be a 'real' Christian.
Vancouver's problem is not the homelessness. It's people who say things like: "Loving neighbors is basic to the call of Jesus."
Dickau would think I'm ignoring 'the call of Jesus' if I demand we round up the drug-crazed, mentally deranged homeless and lock them up where they can never get out again.
[Published email was signed]
*****************************************************
Pastor Tim Dickau responds:
Most of the people we are inviting into our homes are strangers who have become friends over many years, people with whom we have prepared community meals, eaten together, shared stories and laughed with already in our church hall.
Most are trying to get away from drugs, and find that supportive community and housing gives them the stability to do just that.
You are welcome to come on a Thursday night to get to know some of these folks. You might be surprised.
*****************************************************
So much for visitor retention rates! As we strive for faithfulness in ministry (leaving the fruitfulness of our ministries in God's cultivating hands), may people never walk out of our churches because they did not experience love. Rather, if they leave, may it be because they were offended by the ludicrous, radical, excessive love shown most clearly on the cross.
[Jackson Portfield (name changed for security reasons) is a member of the Servants Vancouver team.]