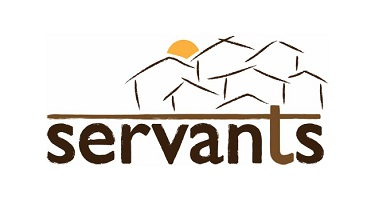 Many of you have now seen that I will permanently be signing off Facebook over the next few weeks. Some of you have asked why, and there are actually many reasons. So here is the most comprehensive answer I can give. Many of the reasons are intertwined, and so forgive me if I repeat myself.
To pursue simplicity: After moving here I have actually really enjoyed being without internet for 5 out of 7 days. It makes me feel more connected with my neighbors in some way (maybe because they don't have access to internet, maybe because my mind energy is focused on what I am doing in real life, rather than constantly being taken away to virtual life). But, since I only have access to the internet for a little bit of time, I want the freedom to connect with people individually, and in more meaningful ways, rather than feel like I need to keep up with everyone I've ever met on Facebook. Facebook does provide easy access to photos and information. But it also provides a false sense of connectedness. Many of the photos of people I regularly look at are people who I have not seen in many years, and probably won't see for years to come. Instead of spending that hour looking at photos of someone's child that I may never see again, I would like to spend that hour nurturing relationships of people I will see again, whether through email, Skype, phone calls or face-to-face. Facebook is too much information from too many people. Leaving Facebook behind will simplify my life.
Because it is an addiction, in a way: Many of you may reply–just have the self-control not to. The truth? I don't have that self-control. I wish that I did. I've tried many ways of limiting my time on Facebook, and unless I make a commitment to sign off for a chunk of time (like a month) I continue to get on and "accidentally" spend a lot of time on there. Additionally, I am addicted to the praise that I get from others on my thoughts or photos. If I post something and no one comments I am sad, or think that I have not been heard or seen (ridiculous, right?).
To pursue authenticity: I find that a lot of things I post on Facebook have to do with managing my image to everyone on my friend list. I want to be doing cool things, saying wise and meaningful things, being paid attention to, promoting the best image of myself. A lot of my life is spent doing this, I admit, but more so on Facebook where I am choosing what photos to post, what articles to post, what words to communicate in little status updates. I want to pursue honest authentic relationships with a few rather than managing my appearance with many. Authenticity doesn't really work for me on Facebook.
I want to appreciate where God has called me and where God has called others: An inordinate amount of time for me on Facebook consists of comparing my life to other peoples' lives and either finding them lacking or finding myself lacking. I want to honor where God has called me, because I am so blessed to be living this beautiful life. And I know that always–until I sign on Facebook and see what I am "missing out on" back in the USA. That is no way to live! Additionally, there are times when I look at my dear friends' (or mere acquaintances') lives and judge them, which I should not be doing. What would be much more helpful is a running discourse between us through Skype, email or phone so that we can challenge each other. Facebook in this sense breaks down relationships that I have with others because I don't get to know people for who they are and for what their relationship with God means. The ways I use Facebook to look at people is not honoring to me, to them or most of all, to God.
To spend more time creating quality information and more of a filter: I want to spend time taking and giving photos that really capture life here, writing blogs about what I'm really thinking, emailing people with real information and real thoughts and hearing their real words back, and sending articles intentionally to people I think will enjoy them, rather than mass producing large quantities of information that may or may not be worth much. Also, this means that the information I provide to people who don't have Facebook will also be more quality. I want to be personal with people, and I want to experience and share real life, not just have the illusion of sharing life.
I recognize that this decision comes at a cost. It comes at a cost of convenience–people won't be able to just see my photos or information whenever they sign onto Facebook. It comes at a cost of (the illusion of) connectedness. While I think I've addressed this a bit above, I do realize that because I am signing off of Facebook there are a lot of things I won't know, a lot of photos I will not see, and a lot of people I will probably no longer even think about (is that too harsh?). Also there is a fear that my story will not be heard, that my photos will not be seen, and that there are a lot of people who will no longer think about me. It's actually pretty scary to think about. But I've decided that it is worth it.
I know that Facebook can be a helpful tool. For me, it's not. For a lot of people it may not be either. So, for now, for me, it is goodbye to Facebook.
[Written by a member of a Servants team in India]