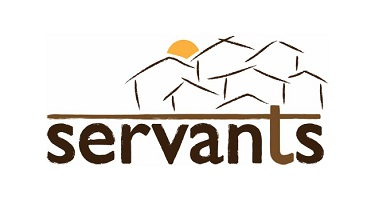 It was dusk when I got to the small wooden house down on the river bank. Mrs. Phally met me at the end of dirt road, just before it fell away into the swollen swirling brown waters of the Mekong tributary, the Basaac River. Phally led me, wading through murky ankle deep flood water overflow, inside the home. By the light of a tiny kerosene lamp I could see Mrs. Sarun lying on a bed under a net, groaning in pain and vomiting. We walked across the planks laid above the dirt floor, now covered in water, to climb up onto the bed, under the net. Mrs. Sarun husband had died some years before, as had several children. Her remaining son was in prison.
She had had abdominal pain for about a year, refusing to go and get help. Finally, a few months earlier, she had agreed for Mrs. Phally to take her to our midwife; however a referral to a hospital showed that it was too late to do anything about the cancer. Initially I did not know this background.
My assumption was that the younger woman in other corner of the room was her daughter. On leaving the home I met a cheerful man, the husband of the younger woman, arriving back home. He was accompanied by a smiling youth who was obviously intellectually impaired. I explained to the man my plan to get some pain relief and other help for his mother. 'Oh no' he said laughing. 'That is not my mother. She has no family but we have been caring for her. And this young man also' indicating the smiling youth. 'We are all brothers and sisters in Jesus Christ'.
One of my most poignant memories of Mrs. Phally is her bringing to me, nestled in a small box, a tiny stillborn baby, lovingly wrapped in a cloth.
The child had been born to a mentally disturbed woman, Ming Navee, who had arrived at our office heavily pregnant and completely deranged. There was no place 'official' for care. Mrs. Phally is one of the community traditional midwives. She has been a follower of Jesus for almost 10 years now.
Phally took Navee back to her home, it was again flood season. In the night Navee went into labour and in her disturbed state had to be brought back inside from wandering into the deep flood water. Phally called a boat and took her down into the health centre. The medical staff refused to help and sent them away. So Phally took her back in the boat to her home. She delivered the stillborn baby, managed the bleeding, and waited for the morning.
Yeey Mai had had a problem with alcohol for as long as I knew her. She was one of my neighbours, living down the poorer end of the lane, in a home made in the space between the wooden rooms above and the dirt below. Yeey Mai and her husband didn't even have to pay rent on it. And in Phnom Penh that is really saying something.
Mai's husband was elderly, she was his second wife, between them they had three children, the youngest being a small boy of around 10 years of age. Her alcoholic poisoning gradually got worse and I would periodically top her up with medicines, try and help the symptoms from the liver failure, and, along with everyone else in the lane, give bits of food to the small boy. As Mai's illness progressed her pregnant daughter arrived back home.
Though helping out, Srey Mom seemed quite apathetic towards her mother and I was inwardly critical of her. One day I commented on the huge scar running down Mom's face – she told me that that was from her mother attacking her with a broken plate. I then wondered why Mom was doing as much for her mother as she did.
Mai died and the question of what was to happen to her young son now became urgent. I wondered if I should adopt him and spoke to Mrs. Sophat, one of the staff about this. Sophat came down to the lane and, as my representative, was part of a community discussion about what to do.
The unanimous decision was that I was not suitable to take in this boy. 'She can't even cook rice' was the damning comment on my domestic skills. 'She works too much, he will be out sniffing glue and gambling' was the summary assessment of my child-caring suitability.
Mrs Sophat found a Christian place providing residential care (and plenty of food) but allowing regular visiting back to the community, which has been a good solution.
One Sunday morning I was called out into the lane. A woman in her early 30s, whom I had not met before, Ming Sarun, was clutching her hand, displaying a little finger only attached by a flap of skin, cut as she had raised her hand to stop her husband getting her face with the knife.
A few months later she came to me again, this time to show me a lump on her breast which was obviously a cancer. I referred her to a Christian clinic for surgery and then between us we paid for the best treatment Cambodia has to offer – basic radiotherapy. That bought a few months of comfort.
On my return from New Zealand Sarun greeted me at the door. She was obviously in great distress from the cancer spreading through her body. I gave some medicines and promised to visit her at her home behind the fish factory next day. Sarun's husband by now is nowhere to be seen. Sarun is being cared for with great kindness by a distant relative on her husband's side, Ming Kuen.
Ming Kuen lives with her three young children, husband and frail elderly mother, in a rickety house now above raging flood waters. I wade out through the waters which are also the sewerage outflow for all the homes in this small settlement, clamber up the bamboo ladder and bounce over the bamboo floor, through the gaps seeing the water eddying below. The middle daughter, about six years old, fetches her mother from the market where she sells vegetables. That and the small day wages her husband makes as a labourer supports the family. Sarun's pain is no less and I arrange to take her out to try and get a place for her in a hospice.
As I wade back out through the filthy water and step up onto the rickety planks which provide the bridge to the drier ground Ming Kuen follows behind. She brings a basin and kneeling down fills it with water and washes my feet. My eyes fill with tears. My Khmer, never that adequate, now completely fails me.
Who is incarnating Jesus in these places? It is a privilege to live here on the edge of the Mekong where one could despair, yet forbearance, forgiveness, faithfulness and joy swirl up and around, flooding compassion within, around and through us.
'And I pray that you, being rooted and established in love, may have power, together with all the saints, to grasp how wide and long and high and deep is the love of Christ, and to know this love that surpasses knowledge – that you may be filled to the measure of all the fullness of God'. Eph 3:17-19.
[Dr. Janet Cornwall works with Servants to Asia's Urban Poor in Cambodia, a group of Christians whose calling is to live among the urban poor. TASK is the Cambodian organisation which has grown from the ministry in Cambodia, encouraging health and community development in southern Phnom Penh. With the exception of Mrs. Phallee, names have been changed.]