Internships With Our Teams In The West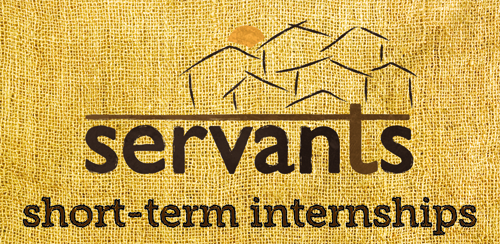 Each year we accept a small number of interns to journey and learn with our Western-based intentional Christian communities.  Currently most of those are hosted in inner city Vancouver, BC by the Servants Vancouver community.  However, if you are interested in interning with the Southall, London community contact us to see if there are any openings coming up.
Your  internship with Servants will probably be quite different to any other you have experienced before.  This is because the emphasis of your time will not be so much on what you do but on what you learn. The objectives of a community exposure with us are usually as follows:
Consider God's heart for the poor and what it means for your life.
Gain an understanding through participation and readings of what it means to live incarnationally amongst the urban poor in a Western context.
Experience life within an intentional Christian community including daily and weekly rhythms of prayer, meals and fellowship
Increase your understanding of Servants and perhaps discern together with us whether God is calling you to be a part of this movement.
The intention is that for a few weeks you make a deep connection with those who live in the forgotten corners of Western cities- people who struggle with addictions and mental health problems, who are marginalized and long-term unemployed, who have recently immigrated or are without legal status – and allow God to open up a space in you to hear him afresh. This will occur not in a quiet garden or at the beach, but in a noisy and vibrant  inner city urban community.  It  is  an  irony,  but  true  nonetheless,  that  God  is  most  often  found  in  the  places  where  we would  least  expect  him.  And  when  he  wants  to  make  himself  visible  –  it  is  invariably  in  something "powerless"  or  weak  or  poor:  like  a  baby  in  a  stinking  stable;  or  amongst  the  naked,  the  prisoners,  the hungry and thirsty (Matt 25:31-46).
Being in a new environment and living in community with others, you will sometimes have struggles and frustrations.  Your emotions may erupt in ways that call into question what you have never questioned before. You may face things surfacing in you that make you to want to escape.  But the wonderful promise of these wilderness experiences which we must all face from time to time, is that if you endure, you will begin  to  see  God  sustaining  you  (Lk  4:  4)  and  you  will  discover  yourself  to  be  "a  beloved  child  of  God" (Matt 3:17).