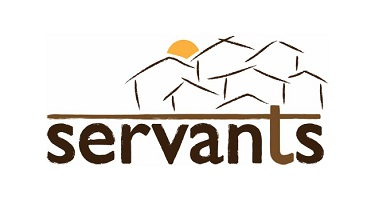 [This post is from Good Intentions: see link at the end]
If the unthinkable were to happen and you and your spouse, or one of your children and their spouse, were to die in a disaster, would your children or grandchildren be sent to an orphanage?
Most likely, before being sent to an orphanage there would be grandparents, aunts, uncles, godparents, and close family friends or neighbors would take care of your children. This is also true in developing countries where families often live even closer to each other and have a greater role in helping each other raise children. In reality there are relatively few cases where a child is completely without someone who could take care of them if they had the financial means to do so.
MYTH: Hordes of abandoned orphans – from the World Disaster Report 2005
The pervasive perception that thousands of orphans were dependent on international aid was spread, wittingly or not, but a number of agencies. On 15 February Reuters, citing Indonesian government and UNICEF figures reported: "Up to 10,000 Aceh children seek parents after the tsunami. " The reality is more complex. Firstly, the numbers: given their physical weakness, a far greater proportion of children were carried off by the waves than adults. UNICEF estimated children comprised half the victims, whereas before the tsunami only one in three inhabitants were children. "We have far more orphaned parents than orphaned children," pointed out UNIECF's Shannon Strother. Secondly, their status: by late February [just 2 months after the tsunami] only 60 children had been identified as 'unaccompanied minors', i.e., left without support from any adult they knew before the disaster. All other orphans between 6,000 and 10,000 according to UNICEF, were in "some kind of foster situation". Their extended family, their neighbors or their friends had taken them in.
Orphanages are attractive to donors
With the majority of children having someone willing to take care of them, why are there so many orphanages? As the IRIN article West Africa, Protecting Children from Orphan Dealers states:
"Donors are attracted to orphanages because they appear to be a simple solution, said Joachim Theis, UNICEF head of child protection for West Africa. 'You have a building, you house children in it, it is easy to count them. And they are easy to fundraise for. It is a model that has been used for a long time. But it is the wrong model.'"
Many of the children in orphanages are not actually orphans
After the tsunami money came pouring into orphanages and foster care programs. I had two different instances where staff from an orphanage and a foster care program came to me seeking orphans. The foster care program and orphanage were built without first determining whether there was actually a need, and both programs eventually had to settle for street children. There were few children that were not cared for by family or living in a state sponsored boarding school.
The following examples are from the article West Africa, Protecting Children from Orphan Dealers
"Of the estimated 1,821 children living in orphanage care in Sierra Leone, UNICEF and child protection agencies have verified just 256 as having lost both parents."
"One in eight Liberians is classified as a child missing one or both parents. But many of the estimated 5,800 estimated children in orphanages are reportedly not orphans, according to local child rights activists".
Never assume that orphanages are licensed by the state
Just because an organization is seeking funds to build an orphanage does not mean they are actually licensed by the state to work with orphans. From IRIN:
"A January 2009 study by the Social Welfare Department – responsible for children's welfare and supervising orphanages – showed that up to 90 percent of the estimated 4,500 children in orphanages in Ghana are not orphans and 140 of the 148 orphanages around the country are un-licensed, said the department's assistant director Helena Obeng Asamoah."
In Thailand, two theme orphanages were built after the tsunami. One was aimed at creating an all-orphan sports team, the other was developed to be a tourist facility. The children at the second orphanage waited on the tourists as part of a livelihoods training program. I question whether either of these orphanages were licensed by the government.
Why are there so many children with living parents in orphanages?
With so much money going to orphanages, parents may feel that it is the only way to provide for their children.From IRIN:
"Maame Serwah, 40, sent her 10-year-old son to the Peace and Love Orphanage because she did not have the means to raise him. 'It was even difficult to feed myself. I just could not handle the painful sight of him almost always crying. I believed the orphanage was a way out.'"
When I visited UNICEF in Indonesia, I was told that parents were abandoning their children at orphanages because they didn't have the money to feed and clothe them anymore. This was such a problem that UNICEF was undergoing an extensive campaign to:
"…promote family and community based care for separated children as opposed to institutionalization. The latter was a direct result of a growing interest by the foreign NGOs and some governments in building orphanages for separated children." Indonesia – Emergency protection of children separated from parents in the tsunami – UNICEF
As bad as the above examples sound, there are even worse examples of children with living parents being placed in orphanages. A recent article from the Salt Lake Tribune states:
"A 2007 indictment alleged Samoan parents were tricked by workers with FOC [Focus on Children], a Wellsville agency, into giving up their children and that adoptive parents were falsely told the adoptees were orphans or abandoned. Prosecutors said the adoptive parents were told that communication with the birth families was forbidden. The charges involved about 80 children, 66 of whom were placed with U.S. families"
Donors need to break free of the appeal of orphanages
Orphanages are naturally appealing projects, unfortunately from the few examples given above it is clear that many do more harm than good. Donors should investigate a proposed orphanage thoroughly before donating. Donors should also consider donating to programs that support families and caretakers. From IRIN:
"A range of solutions, from safety nets to foster care to community care, have been shown to work, and are much cheaper than putting children in orphanages," he said. "Putting children into institutionalized care instead of a family setting must always be a last resort."
First posted at – http://goodintents.org/orphanages/does-funding-orphanages-create-orphans
[For more in depth writing on orphan care and alternatives to orphanages see "The Urban Halo: a story of hope for orphans of the poor", by Craig Greenfield the International Coordinator of Servants and founder of Project HALO, a ministry in Cambodia caring for hundreds of children orphaned by AIDS.]