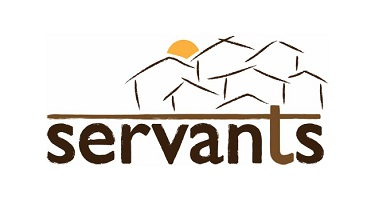 Franklin Graham, son of evangelist Billy Graham and head of Samaritan's Purse, visited AIDS patients and orphans in the slums of Phnom Penh this week with Servants Cambodia leader, Craig Greenfield.
First stop was the small Servants clinic held each week in a rented room, for children infected with the HIV virus and their mothers. At the clinic, Franklin was introduced to a Cambodian woman who lost her husband to AIDS and has nine children – including three who are HIV positive. The children receive medical support at the weekly clinic and are visited regularly by Servants team members and community volunteers.
Next, Franklin visited a shack in a crowded slum in which one of Servants Cambodian medical staff was ministering to a thin woman in the last stages of full blown AIDS. Together, they prayed for the woman and some basic medicines were given to relieve some of her pain.
A few metres away Franklin visited a house church which grew out of the witness of Servants. Today it is a vibrant church held in the home of one of Project HALO's foster mothers who cares for a 13 year old orphan girl named Tida.
Neighbours, attracted by her faith, fill the house several nights a week and on Sunday mornings, for Bible studies and worship.
Franklin Graham is the head of Christian relief organization, Samaritan's Purse. Earlier this year, a Samaritan's Purse team delivered hundreds of shoeboxes, filled with gifts to children in Servants projects. The shoeboxes are part of Operation Christmas Child, a project to bring Christmas presents and the gospel to needy children around the world.
Franklin was delighted to see that Tida still had her empty shoebox and a worse-for-wear, no longer white fluffy lamb from the shoebox which plays the tune to "Jesus Loves me." Franklin asked if Tida knew the song. With a proud smile Tida began to sing haltingly in English, "Jesus loves me this I know…"
Servants Cambodia is currently looking for people to join the team living and ministering in the slums of Phnom Penh. If you would like to find out more about how you can help email: cambodia@servantsasia.org.