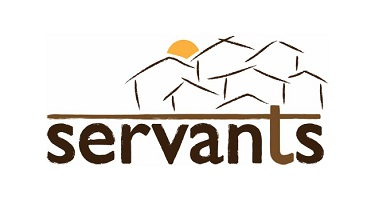 Each year I teach a Business course at the Asian Theological Seminary in the Philippines.Simply summarised: It is a Joy! In all ways it provides me with new understanding and a fresh appreciation for life, charging my internal batteries. I am spiritually refreshed as I listen to the experiences of my students who engage in creative Christian frontier mission; they expend sacrificial energy in bringing hope, meaning and purpose to millions living in cities and regions; they are servants to the vast population of the urban poor and marginalised. Poverty is not just a factor of their economic state – but of the physical, social and spiritual domain. Yet, there is the paradox! Their joy in poverty of the marginalised teaches others especially me. It is always most disturbing for me to hear their stories – and this year has proved no exception.
At the end of my teaching I try to factor in a visit to some Christian field ministry. This year it was to Lilok Farm (pronounced Lee-lock): it is a retreat and educational centre situated a couple of hours south-east of the crowded hustle and bustle of the polluted city of Manila. Lilok Farm is near the township of Tanay (pronounced Tan-eye) and Lilok (Tagalog) means'to mould or transform', is strongly connected to the Servants Ministry. Those engaged in Servants are dedicated to working in the most difficult areas of world where poverty saturates humanity, reaching down to the very lowest limits of society, to the regions of the squatters, slum-dwellers and sorters of plastic and garbage on the rat-infested rubbish tips. Servants and their families live among the poor and identify with them in their needs and bringing with them hope, light, healing, life and dignity. It is an incarnational ministry and not one for the faint-hearted, squeamish or those addicted to consumerism and their comfort zone.
However, Lilok Farm is not situated in the slums: it is located within the mountains where the air is fresh and pure – although economic, social, health and educational deprivation are always neighbours wherever you are in the Philippines. The Farm, started in 2007, comes from the loins of the Lilok Training Centre situated in Metro Manila, which focuses on skilling workers and pastors to reach the urban poor. Originally the Farm was planned a retreat space but it has now become an important training arm focusing on ecology and biblical stewardship. Lilok Farm demonstrates and teaches small-scale tropical farming, sustainable living principles and ecological agricultural practices. This is placed alongside its traditional hospitality ministry, which it does well.
The early days of the Farm were rudimentary. Workers and guests were housed under canvas with no permanent water or toilets. This did not dampen demand. By 2009 an extensive new building program was considered essential and a new complex was designed to incorporate a large meeting room, sleeping facilities for 30 people, guest accommodation, a large kitchen, dining facilities, toilets, team workers accommodation and housing for two Filipino families to be permanent carers of the land. It was financed by deep pocket donations mainly from mum-and-dad supporters in various countries, plus a nice bonus cheque from the Swiss Government. All is now completed but work continues in restoring the land to its former glory.
Lilok Farm now echoes the music of creation. The buildings are constructed in Filipino classical native design using the traditional bamboo and local timbers and natural methods. Only moderate concessions are made to incorporate modern materials. Much of the raw material has been sourced from their own land. Water is collected from the roofs, electricity from the sun, water is recycled, toilets are of the composting type and the worm farm adds an additional blessing. Chickens and turkeys are free range and all agricultural products are grown on Permacultural principles. Health, life, energy and dignity are gradually returning to the land after many a season of very poor management. Dignity is respected and passed on.
The Farm is a feast to the eyes. The mountain slope has been terraced and dry stone walls travel the contours of the land in every possible direction. Stone paths have been carved and sculptured into the landscape, connecting buildings but sometimes going nowhere at all. The paths are devoid of straight lines – they are more like an uncurled labyrinth. The three dimensional movement of the body and eye as you walk along the pathways gives the sensation of having 'one too many' glasses of wine.
However the DNA of Lilok Farm is not drawn primary from its natural environment, location or its built environment but it is birthed and formed in the personal values of its managers. The founders, architects and managers (they have personally chastised me using the term manager – that is not Servant language) are Rachel Hauser and Joshua Palma. Rachel hails from Switzerland and has worked in the Servant Ministry at the frontier for some 17 years. She has classical Swiss features – a dream for the expressionist artist – who is highly energised and appears to be able to bounce multiple balls in the air: whilst hosting a banquet she could write an annual report and simultaneously entertain her guests. But she is pregnant with grace and charm. Joshua is no lesser a creator, being a Filipino with 12 years experience in Servants, and a number of years living and working at the infamous Smoky Mountain with the urban poor. Yet, by contrast, Joshua is more of a contemplate, the Nathanael who Jesus found under the tree, a man who has no guile. He is gentle, gracious, a great listener and a noninterventionist. For those reasons it is tempting not to give full weight to his incredible organisational, teaching and management skills. This duo has been responsible for Lilok's design, construction, project management and supervision plus its continuing development. Together in a spirit of prayer, commitment, servanthood and joy they give it life, energy, meaning and immense beauty.
Oh I almost forgot a very important member of the family – Rodela the monkey. She is a native of the local forest and lives at their house. She is of a Franciscan kind. I have spent a number of mornings with her and found her to be a wonderful listener, one filled with wisdom and understanding. During my time there she has acted as my spiritual director and soul mate. When you come to visit Lilok Farm – all are welcome – do spend sometime with her; renewal and blessings are guaranteed.
Terry Gatfield TSSF
PS I spent only three days at Lilok and it felt like a three month vacation – my spiritual batteries are now fully recharged.
[To find out more about Lilok Farm, click here, and for more about what Servants are doing in the Philippines, click here.]