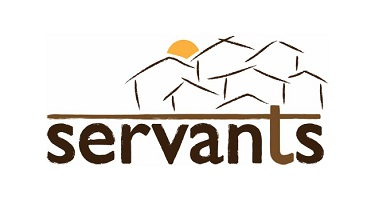 As the first born son of a wealthy merchant, Francis was raised with all the privileges and expectations of a wealthy Umbrian (Italian) family of his time. It seems his parents were a great contrast to one another: his mother Pica had a gentle and naturally spiritual nature, while his father Pietro was ambitious, and totally focused on making money and advancing the families social status.
From an early age Francis had a number of dreams that convinced him he was somehow destined for greatness, and he pursued this through his romantic aspirations of becoming a chivalrous and heroic knight, the idealised male role model of the European middle ages. His formative years were filled with parties, feasting, tournaments and conquests. He was known in Assisi as handsome, courageous, jovial – in today's language, he was a party animal! However in 1202, the 21 year old Francis had his romantic dreams punctured by the reality of war and defeat. He was captured and languished for nearly a year as a prisoner of war. His family paid a hefty ransom for his release, and Francis emerged from prison weak and bedridden. Even after his physical recovery, depression and disillusionment haunted him. He made one more attempt at military heroism – joining a Papal army marching against German Princes from the north – before another vivid dream convinced him that that serving God would be a higher calling than serving God's servant (the Pope). This dream started him questioning the point of military adventure. Francis withdrew from the Popes army, and amid accusations of cowardice returned to Assisi to ponder what God might be calling him to do with his life.
Encounter and Call.
His father was furious with his son for bringing shame on the family name, and frustrated by Francis' ongoing confusion and disillusionment about the direction of his life. In an attempt to lift Francis' apparent depression, his mother arranged a party and invited all his friends to come and feast and drink extravagantly with him. Francis, drifted away from the celebration, sickened by the excess and the pointlessness. But as he wandered the streets and stared up at the stars blazing above, a powerful spiritual experience overwhelmed him. In the quiet of that night, an incredible sense of oneness with God and all of his creation flooded his soul with love and peace. Later, when his friends found him, they commented on the change in his countenance, asking if he had perhaps met a girl. Francis replied that he indeed was in love, but that his puzzled friends would never be able to guess at just how beautiful his Beloved was. That night was Francis' final extravagant feast: from that point on he had no further interest in superficial amusements, chivalry, fame or popularity. He had become possessed by the love of God.
The following year, 1205, Francis had a second overwhelming experience. He had taken up the habit of regularly praying in one of the many caves in the hills surrounding Assisi, seeking God for his life's direction. In one of these times of divine communion, Francis experienced the risen Christ standing beside him, then touching him with his wounded hands. He felt Christ's Spirit filling him, and Christ's forgiveness cleansing him. Afterwards, as he rode back to town, Francis noticed a leper begging on the side of road. This presented a real test for the 'new' Francis, as all his life he had been gripped with a deep fear and loathing of people with leprosy, doing whatever he could to avoid contact with this dread disease. But this time, as he looked upon the beggar, the smell of infected flesh did not repulse him as before, and instead a deep compassion welled up inside him. Francis climbed down from his muscular horse, flung his arms around the beggar and gave him the kiss of peace him. The two men looked deep into each others eyes, and then the beggar returned the kiss of peace to Francis. Francis always counted this event as the true point of conversion in his life.
One of Francis' favourite places to pray had become the ruins of an old country chapel, San Damiano. He loved to spend quiet hours meditating in front of a teetering old crucifix that hung upon the remains of one wall. One day (still in 1205), as Francis was praying there, a voice spoke to him from the crucifix, saying "see Francis, my Church is in ruins. I want you to rebuild my Church." While no doubt suspecting that there was a deeper message here, Francis eagerly hurried back to his fathers shop, sold off some expensive bolts of cloth, then returned and gave the money to the Priest who oversaw San Damiano[1]. The Priest however, refused to accept the money which he rightly reckoned belonged to Francis' father, rather than Francis himself. Undeterred, Francis began going door to door in Assisi, begging for money and stones to rebuild the chapel!
Pietro was furious when he learned that his son had not only sold some of his best cloth, but was now dressed in rags and begging for stones. The son of one of the richest and most successful businessmen in the region was bringing double shame on his noble family. Francis spent the following month in the caves above Assisi, hiding from his father's wrath and seeking God for an answer to his own confusion. Then he emerged, convinced he needed to face his father and explain himself.
As he approached the family home, Pietro sent servants out to seize him, and drag him into the house (and away from the mocking stares of the townsfolk). Once inside Pietro beat Francis, and had him chained and locked in a dungeon, in the hope that Francis would come to his senses. Francis' mother Pica was more sensitive to Francis's spiritual yearnings though, and one day when Pietro was away on business she unlocked Francis' chains and set him free with the words "go my son, and do what God has called you to do".
Renunciation.
Pietro was unwilling to let the matter rest there though, and had Francis hauled before a tribunal overseen by the local Bishop. The Bishop ordered Francis to return the money or be punished as a thief. Determined not to cave-in to his father and the extravagant lifestyle he represented, Francis replied "gladly my lord", throwing a money bag onto the floor of the Bishops Palace. He then proceeded to strip himself naked, proclaiming "not only do I hand back my fathers money, but also the clothes he gave me. From this day on I no longer call Pietro di Bernardone my father, for I have but one Father, who is in heaven"! He then turned and strode away from the stunned gathering of 'nobles'. The Bishop's gardener, shocked by the sight of the naked Francis, ran up and gave him an old worn out work shirt to cover himself with. This became the prototype of the monk's habit he and all his followers would later take as their uniform.
As he strode back out into the wintry Assisian countryside, Francis once more experienced a powerful surge of joy and freedom.  From there he travelled to a leper colony outside the city of Gubbio, where he spent his time taking care of their physical needs. He then made his way back to San Damiano, where he once more took up the task of rebuilding the church – this time with begged materials rather than his father's money. The next three years of Francis' life were committed to these ministries of rebuilding churches and washing and serving lepers. Francis had long since died to his ambitions for greatness, and was quite content to spend his days piling stone on top of stone and washing weeping sores, if that's what God was asking him to do. But on the morning of February 24th, 1208, at a Mass in one of the chapels he had rebuilt, he heard the words of Matthew chapter 10 being read out. Suddenly, in a moment of powerful clarity, Francis understood his life's calling: to live like Jesus and preach the Gospel. Finally, the full meaning of "rebuild my Church" dawned on him!
The Start of a Movement.
Later that year, after Francis had travelling on foot and preaching, he was invited by a wealthy merchant named Bernard of Quintavalle to spend the night under the shelter of his house. Bernard was enthralled by Francis' preaching of the words of Jesus, and by his example. The next morning he said to Francis "I want to follow you in the footsteps of Jesus". Together they sat and read from the Gospels, trying to discern what God might be saying to Bernard. Deeply moved by what they read, Bernard returned home, sold all he had, and began to distribute the money to the poor on the street. "Come and take as much as you need" he called "I need to be rid of this money!" Bernard became Francis' first 'disciple', but soon others followed and within a few months there were twelve of them altogether.
Francis named their band the friars minor or poor little brothers. However, in medieval Europe it was not safe to belong to a freelance religious movement that both State and religious authorities would regard as threatening and subversive. So in 1209 Francis travelled to Rome to appeal for the Popes blessing and protection. At first Pope Innocent III was suspicious and reluctant to receive him, but others who knew of Francis convinced him to give him a hearing. When Francis outlined the rules of his order, the Pope was shocked and declared that no one else would be able to live the same kind of simple, non-material life that Francis had adopted. "But are you saying that the Gospel of Jesus can't be lived? And wouldn't that be like saying that Jesus was a liar?" The perplexed Francis asked. Humbled, the Pope asked for a day to pray about the matter. That night the Pope had a powerful dream in which he saw Francis helping push back into place a Church that was about to collapse. The next day he granted Francis' band his approval and protection.
By 1212 many more brothers had joined Francis' band of disciples, and more suitable accommodation was needed. An abbot offered to give Francis a small church in Potiuncula (one of the ones he had earlier restored), but Francis refused to own anything so arranged to rent the building. 1212 also marked the beginning of a female Franciscan order. A beautiful young woman from one of the noble families of Portincula, named Clare, came to Francis and declared her burning desire to live like the brothers in imitation of Jesus. Clare already possessed a passionate heart for the poor and was well known for ministering to their needs. Francis cut off the long flowing hair of Clare and her cousin (and later her sister, her mother and two more cousins), and they adopted nuns veils and coarse beggars habits similar to those of the brothers. The women moved into a nearby convent, and then eventually into San Damiano, becoming known as the Order of Poor Sisters or Poor Clares. They too took up the Gospel mandate of living like Jesus and preaching the good news to the poor.
Success – and the failure of success.
By 1217, there were over 5,000 Franciscan brothers, and mission teams were moving out to take Jesus' words to surrounding cities and nations. Compared to those who had gone before, the  Franciscans became the first of a different type of order. They are friars and mendicants, not monks. Like the monks, they have a distinctive habit (robe) and chant the psalms and canticles of the Bible in common. But unlike the monks, they have a strong emphasis on apostolic work, on preaching and serving people in a variety of ways. They moved easily from place to place and were not bound to a particular monastery. However, the Franciscan movement was in short time to become a victim of its own success. Soon the 'ideals' had become so popular that the rich and powerful were pressing to be allowed in, but without having make any changes to their lifestyle in order to do so. By the end of his life, Francis had been asked to step aside from leadership of his own movement, so that other more 'broad minded' men could take it in a less radical direction. Francis, a man who no longer harboured any worldly pride or ambition, gladly did so.
Non Violence.
In 1219 Francis sailed to Palestine and Egypt, to witness first-hand the shameful wars of conquest being waged by Christendom (at this time the fifth Crusade). Horrified by what he saw there, Francis broke ranks with the Crusaders, walked unarmed across to the Muslim army saying "I am a Christian" and requesting an audience with the Sultan of Egypt (Melek-el-Kamil). Francis spoke to the great Muslim leader of the love of God and prayed with him. The Sultan was said to have been fascinated with Francis, and spent several days listening to his explanation of the life and teaching of Jesus, before returning him safely to the Crusader camp. The Sultan is said to have remarked afterwards that "if all Christians were like this one, there would be no war between us." We need to appreciate how much Francis was ahead and beyond his time by taking this step. All of Europe, all of the Church (under the leadership of Pope Innocent III and then Honorius III) was in a frenzy of hatred and blood letting towards Islam in this period of history[2]. But here we learn that Francis refused to bear arms, that he broke ranks by refusing to regard the 'enemy' as demonic or less-human, walked to them unarmed and placed himself completely at their mercy, went in order to proclaim the love of Christ and not to denigrate Islam, and made such a powerful impression that he was heard out and guaranteed safe return. He moved beyond fear, beyond hate, beyond prejudice.
God's Presence in all Creation.
The God that Francis so passionately worshipped was the 'God who is love', as the New Testament defines Him (1 John 4:16). It is unsurprising then that his relationships with other men and women were so marked by love. But for Francis, the height and depth and breadth of God's love was even more extensive than only our human relationships, but encompassed all creation. Since that first night of his conversion when he had looked up into the sky and seen God's presence blazing in all the stars, moon, planets – indeed in all creation – he had felt special kinship with nature. To Francis all things reflected some aspect of God's love, and so those who lived in love could experience a sense of communion with God's creation. So Francis greeted everyone and everything he saw as a brother and sister in God. "Francis sought occasion to love God in everything. He delighted in all the works of God's hands and from the vision of joy on earth his mind soared aloft to the life-giving source of it all. In everything beautiful, he saw Him who is beauty itself; and he followed his beloved everywhere by his likeness imprinted on all creation; of all creation he made a ladder by which he might mount up and embrace him who is all-desirable."[3]
What is unique to Francis is that he is the first known person within the Christian tradition to exhibit what is known as 'nature mysticism'. Previous ascetics were ambivalent. They saw tended to see the natural world in Platonic terms or Gnostic terms, as being irrevocably corrupted and under the dominion of demonic powers. But for Francis, his union with nature became a mode of God's communication of himself to humanity and humanity's union with God through his omnipresence in the physical world. The clearest illustration of the Franciscan view of creation can be found in Francis' Canticle to Creation. The hymn praises the four elements; fire, air, water, and earth, which were seen as the components of all life forms. In the Canticle, he expresses the intrinsic goodness of the created world, the interdependence of all life, and his passion for beauty and peace. Because we call God "Father," creation becomes our brothers and sisters. Francis even forbade his followers to cut down a whole tree. Part needed to be left intact so that new sprouts could bud. Indeed, until recently, a Franciscan needed permission from their superior before cutting down a tree.
One of the most famous legends about Francis love of nature tells how while on a preaching tour with two of the friars, they came across a field in which a beautiful tree was filled with migrating birds. Enchanted, Francis watched them for some time before walking quietly into the field and up to the tree. As he began to speak, the birds seemed to still themselves in his presence, becoming attentive to Francis. "Sister birds" he said, "you owe God much praise, for He has created you and given you wings and songs of praise. He has given you feathers to warm you and food to sustain you. He has given you fountains to drink from and mountains in which to take refuge. He has given you trees to nest in and air to fly in freely. He must love you very much, so never forget to sing his praises."
God and Beauty.
Another characteristic that separated Francis from many of the other Christian ascetics who had gone before him was his deep love of beauty in general, and of music in particular. Again, rather than seeing demonic corruption, he saw God's creation. Like the monks before him, the psalms and canticles from the Bible shaped Francis' expressions. But unique to Francis, is the influence of the songs and lyrics of the troubadours. The troubadours were wandering musicians who composed and sang love songs. Francis took the troubadours songs about love, joy and beauty and used them to worship God.
Embracing suffering and death.
By 1224, Francis was only in is 40's, but in failing health, exacerbated by his increasingly austere lifestyle. He sensed he was near the end of his life, but this thought only filled him with even greater joy, as he prepared himself to welcome 'sister death' as he sang of her in one of his famous hymns (the Canticle of Brother Sun and Sister Moon). Francis began to spend more and more time alone and in prayer. In September 1224, he was on the mountain of La Verna, praying and pleading with Christ to let him experience even more of his divine love and his suffering. Once more, Francis had an overpowering spiritual experience. He saw a vision of Christ being crucified, and simultaneously felt overwhelmed by the love Jesus had for him and by the pain Jesus had experienced. Indeed, Francis began to feel the pain of the crucified Christ tearing through his side, his hands and his feet. From then on, for his remaining two years of life, Francis carried deep wounds (stigmata) in his hands and feet. Whether this had been an authentically miraculous experience or a purely psycho-somatic one, it sprang from Francis' passionate desire to identify himself with Jesus, and to be like him in love and in sacrifice.
By 1226, Francis' health had further deteriorated, and he was moved to Assisi where the brothers could care for him. He asked the brothers to carry him to Portiuncula where he wished to die. A few days later, Francis sensed that his end was very near, and he asked the brothers to lay him on a coarse cloth on the ground, so that he could feel his beloved 'mother earth'. At twilight, October 3rd, 1226, Francis felt the cold draft of death entering the room, and whispered "sister death, you are welcome – for it is you who will bring me to eternal life". He asked the brothers to sing Psalm 141 with him, and they watched as his lips quietly mouthed the words of the hymn. As they reached the last line they saw that Francis' lips had ceased moving and that he had departed from them.
Early in life Francis had dreamed he was destined for greatness, and he pursued this as he partied with the rich and powerful and cultivated military prowess. However, after abandoning this life of privilege, he learned the truth of Christ's teaching that those who become like servants and as the least will be reckoned great in his kingdom. Today, there are over two million Franciscan's world-wide (both those who are full-time monastics and a 'third order' of those who still hold down ordinary jobs), and Franciscan orders in most countries of the world. The Poor Clares number 20,000 in over 76 countries of the world. Following the teachings of their founder, they continue to explore ways of living like Jesus and preaching his Gospel to the poor.
Contemporary Franciscan Wholism.
Contemporary Franciscan men and women continue their founder's work by focusing on the changes of hearts and minds needed to live in balance. Father Richard Rohr, also a Franciscan, founded and is director of The Center for Action and Contemplation in Albuquerque, New Mexico. The center's aim is to seek a balanced life by bringing together the worlds of spirituality, psychology, social action and environmental concerns. Franciscan Leonardo Boff is a Brazilian and a major figure of liberation theology. In Ecology and Liberation (1995) and Cry of the Earth, Cry of the Poor (1997), he brings together poverty, ecological degradation and liberation. For Boff, the fate of the rain forest and the fate of Amazonian Indians are inseparably linked.
[Written by Kristin Jack, Asia Coordinator]
Sources:
Alex. B (1997), Francis of Assisi. St Pauls, Philippines.
Rout. P (1996), Francis and Bonaventure, Fount Paperbacks, Great Britain.
Taylor. B & Kaplan. J, The Encyclopedia of Religion and Nature, www.ofm-jpic.org/ecology/relorders/franciscan
Questions for Discussion and Reflection:
What strikes you most forcibly about the life of Francis? What in his life do you find most attractive and worthy of emulating? What do you find unattractive and would want to avoid?
Francis' goal was to live like Jesus and preach his Gospel: did he succeed? How could Francis example help us in our preaching of the Gospel?
What do you think of Francis' attitude to Islam and the Sultan? Unworkable romantic idealism or practical Christianity? c.f. Matthew 5:38-48.
What do you think about Francis sense of kinship with all creation and his constant referral to other parts of creation as brother and sister? Was this profound or just weird? In your opinion, was he being Biblical, or maybe new-agey or pantheistic (which means someone who worships God in Creation, but not separate from or above creation)? c.f. Genesis 1:26-27, 2:7, 2:15, 2:19-20. Psalm 19:1-4; 96; 143 & 145. Ezekiel 6:1-3; Mark16:15; Romans 1:20-25.
What would happen if everyone started living out this kind of spirituality – would the world be a better or worse place?
In Genesis we read of the kinship that exists between mankind and all the other creatures (Genesis 2:7 & 2:19). Later we read that God made a three-way covenant between Himself, Mankind, & all Creation (Genesis 9:8-17) – a covenant of peace, protection and nurture. In Romans 8:19-25 we read that all creation is subject to frustration and decay as a result of our sin, but is waiting for liberation from this. In Colossians 1: 19-20 we read that Christ died to redeem all creation (not just mankind).
Do you think we as Christians have a role to play in redeeming the environment – or that the Scriptures are saying this is something we should leave entirely to God? Do you think Revelation 11:18 is warning us about the consequences of neglecting or abusing the earth (or am I taking this scripture out of context…)?
[1] This was not a new 'problem': even as a youngster minding the shop, Francis had enraged his father several times by taking money customers had paid for expensive cloth, and distributing it to beggars instead of placing it in his fathers coffers! [2] As an example of the prevailing mentality, one of the most renowned 12th century saints, Bernard of Clairvaux (1090-1153) had argued that 'it was better to kill Muslims than risk the spread of their wickedness' (Rout, 1996, 79). [3] A quote from 13th century biographer of Francis, Thomas of Celano, cited in Rout, 1996, 20.