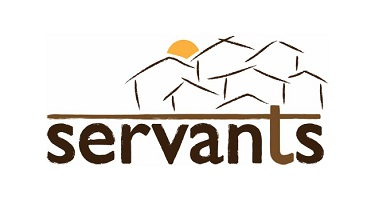 One of the motifs we have found inspirational in Servants comes from the time Jesus sent out his disciples to find a person of peace.
In Luke 10, when Jesus sent out the 70, he commanded:
"When you enter a house, first say, 'Peace to this house.' If a man of peace is there, your peace will rest on him. … Stay in that house, eating and drinking whatever they give you. … Do not move around from house to house. … Heal the sick who are there and tell them, 'The kingdom of God is near you,'"(Luke 10:5-9, NIV).
In Servants when we move into a slum community it is with the firm belief that God is already at work there and that the people of that slum themselves will be at the centre of any work of transformation.
We pray that God will lead us to men and women of peace who will be agents of His blessing. We look for a strategic minority of key people that we can encourage, invest ourselves in, and empower into leadership.
In Cambodia we have just celebrated a milestone in that 14 year journey alongside Cambodian men and women of peace. These local followers of Jesus have been leading all the ministry for several years and have even formed their own Khmer organization to serve the poor, called TASK. TASK has gone from strength to strength.
Susan and Kristin Jack, Servants Cambodia team leaders, write:
"Last week was another big celebration: the 3rd anniversary of TASK, the local Cambodian organization that has sprung out of Servants work.
They had organized a big fiesta with about 300 guests invited. It was an impressive display with power-point presentations, cultural dances, speeches, testimonies and a yummy meal of Khmer delicacies.
People from the community took the stage and spoke about the impact TASK's ministry had had on their life:
* a brave woman with HIV/AIDS stood up and said she guessed she would be dead by now except for TASK's ministry
* a young man talked about how he had found Jesus and turned his lifestyle around – before he would have been at risk for catching HIV/AIDS, now he spends his spare time educating other young people on how not to catch it.
When you are in an 'officially Buddhist' country and have Government people present, we're always a little nervous about how they will react to hearing such overtly Christian messages.
But because TASK have managed to establish such a high degree of credibility, they took it all in their stride.
The District Governor (kind of like a mini-mayor) stood and said how much he loved having TASK work in his area, and that there were two groups he knew he could always rely on to genuinely meet peoples needs: the Red Cross, and TASK!
Wow!
Actually, one of the coolest things for Susan and I was that the whole celebration was organized by TASK themselves – we just had to turn up and enjoy it (apart from one little speech by Kristin)."