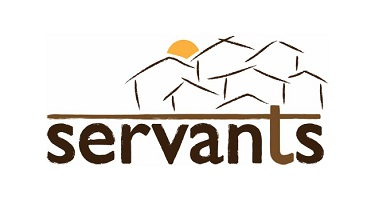 Mark Kramer is a writer and thinker out of Pittsburgh, Pennsylvania, where he is currently a grad student. His book Dispossessed comes out of travels throughout the slums of the developing world. He recently discussed his book with Urbana.org.
U.O: Who is Dispossessed?
MK: Generally speaking, the dispossessed are those on the margins, people who lack power and control over their own lives – they're the poorest of the poor, but they're also those who face exclusion because of their race, their lack of skills, or education, their gender. In terms of urban slums, the dispossessed lack legal access to land, services, and legitimacy in the eyes of society. They lack access to formal jobs because they've not received a formal education. They suffer from a lack of health care and support in dealing with emotional and psychological sickness.
Often they don't even have a formal street address or birth certificate because they've had to subside apart from society's formal structures. They make do on their own. One of the main points of the book is that many cities in our world are failing to create systems that enable people to gain access to these formal structures. One in six people in our world lives in an informal urban slum, so obviously there are major gaps somewhere. If we care about injustice, if we have any sense of conviction that people should be able to live with dignity and to their full potential, then we need to examine those gaps.
How can we move forward on matters of justice, when the problems are complex and without clear-cut victims and perpetrators?
I think this question touches on one the biggest reasons many of us have trouble responding to injustice – we feel there's nothing we can do. The complexities are overwhelming. We doubt that we really understand concerns on the ground. We can't relate to people on the other side of the world, of a different culture and language, much less the complicated problems they encounter.
Frankly, we need to admit that these problems are often more complicated than we can ever grasp. But the key is to still pursue understanding vigorously and conduct meaningful research and study on these issues, but then temper our expectations. Chances are, whether we're concerned with conflicts over land rights or unfair financial markets or laws, we're usually able to know enough to take some kind of action, to work for the betterment of society and especially for those in need, even if we aren't able to formulate some development panacea.
I'm just as concerned though – and I feel strongly about this – about the action steps we take in response to natural disaster or when people seem to bring problems upon themselves through their own choices. We're generally apt to help someone who's victim to the destruction of a tsunami, but then we turn away from drunks and addicts on the street. We need to recognize our own individual frailty and have compassion on others regardless of what or who is causing their suffering. This requires us to examine our own internal selves, recognize that we're each very much in need of help. It's with this posture of humility that we must respond.
So much of what's happening in urban slums in the global South is impossible to attribute directly to a single source or cause. Our world is so globalized and our lives are so intricately intertwined with others' lives. But whether it's trade practices and individual shopping habits, politics, cultural infiltration, foreign policy and so on, we're each part of these "complex injustices". We need to take some ownership over the situation and accept that we, all of us, are corporately culpable, even in small ways. Action steps must begin with each of us and the nations and organizations we belong to. For example, while land tenure problems are deeply complex, we need to look at how our culture of individualism in the West is influencing land ownership practices in urban slums. Is individual ownership of individual plots of land the best model in all slum situations?
That said, some people have more control than others over how much residents of urban slums suffer, especially business owners, political leaders, and other people of obvious influence. So we need to continue dissecting these problems, but with humility about our own position and understanding and with compassion for both victims and perpetrators.
How can we keep from losing heart?
We're each called to do something about injustice. This is central to the Christian Gospel. And whether we claim a faith or not, if we're honest with ourselves we'll recognize that our consciences tell us we should care and respond when we become aware of others' suffering. We should base these responses on a vision of society in which people truly come to know security, fulfillment, peace, and health.
But we can't take ourselves or our efforts too seriously. If we expect to end poverty or hunger or urban slums altogether, we'll inevitably experience frustration. In the end, good truly will overcome evil, whether we see it in our lifetime, on this earth, or not. But it's God's overwhelming love for us that will ultimately make the difference, not our programs and plans. Our job is to respond passionately with our entire lives and make whatever difference we can, and yet we must temper our expectations and trust that God's love is greater than any grand mess we're making of this world.
I struggle with this at times. I feel strongly that our individual response to injustice is central to how we each respond to Jesus, that you can't separate the two. There are serious consequences to our responses, for those around us but also for ourselves because some day we'll have to take stock of our lives and answer to God for the life He's given each of us.
I struggle with hope because I fear there's always something else I should be doing to pursue justice, to express God's love. I fear I'm not doing enough and I fixate on the suffering I'm unable to end. But then I recall my weaknesses and God's grace and remember that in reality very little is up to me. Most things are very much out of my control. All I can do is answer for my own life, my own decisions.
Also, it's important to just celebrate all the good things happening amidst the oppression. Many solid ministries are doing fabulous work in urban slums and helping people leave poverty. I also find it helpful to focus on a few communities or families that I can directly help through financial support, advocacy, prayers, and through ongoing relationships. I find that this last piece – relationship – is critical. Relationships with people living or working in urban slums – and an intimate relationship with God – keep me going.
And finally, Jesus commands us to maintain hope: "Do not let your hearts be troubled, and do not let them be afraid." (John 14:27)
What does the Gospel mean in a place like Lomas de San Isidro (an informal settlement in Mexico City)?
Lomas de San Isidro was the first urban slum I visited. Fortunately, I connected with some ministries that were living out the Gospel well: empowering people to provide for themselves, to develop skills and confidence and courage. The Mexican Association for Rural and Urban Transformation (known as AMEXTRA) provides people in Lomas with microloans to develop housing and small businesses. They teach women to make greeting cards, cut hair, and other skills. Among other things, they also teach them to utilize soy products in their diets.
A trend that people are beginning to recognize more and more is the growth of small church plants in urban settlements throughout the global South. Members of those churches could describe more fully than me what the Gospel means in their settings. But I can tell you that I've seen, through those churches, people experiencing personal redemption, spiritual peace amidst suffering, and hope.
Most settlements are characterized by a real lack of security – demolition and eviction are constant, even daily threats. The Gospel has much to say to people living without a secure home. They can find security in God's constant love. His promises of better days ahead bring them hope. The Gospel also gives people a sense that Jesus hasn't left them to suffer alone. He is alongside them. And His Spirit strengthens them to stand up for themselves, organize, protest, and claim their rights as members of society and people created in God's image.