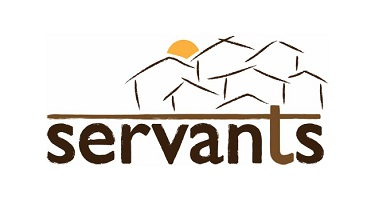 "When you get the milk today, can you get half a litre for me too? The kids haven't drunk any for a while." Our neighbour Svakin was at our place again, asking, as she had many times over recent months, for help in feeding her kids. "Not much work at the factory again?" My wife checked with her. Svakin nodded.
We and Svakin are neighbours in an illegal settlement in Delhi. It's home to about 50,000, mainly Muslim people. Svadkin, her husband and their three kids live in a 3 x 3m room with no toilet and no window. Her husband, like many Muslim men, is a tailor. He sews shirts at a factory for about 15 rupees (45 cents) each. About a year ago, before the 'clean up drive' began taking hold in Delhi, he earned about 5,000 rupees ($130) a month, but since then he has been struggling to bring home half that. Even the most frugal here in our neighbourhood need about $100 a month to survive. Svakin and her husband weren't making it!
Delhi is home to about 15 million people. More than half the residents live illegally; either in slums, in unauthorised colonies or just on the streets. Delhi's 'illegal' residents have coexisted with its legally housed ones for years.
About every 10 years or so though there's a 'clean up' campaign, to purge Delhi of its illegal structures or residents. One famous one was under Prime Minister Indira Gandhi in the 70's, when she had thousands of the poor evicted. Now the 'clean up' campaign is on again, but for different reasons; the Rich and the Commonwealth Games!
The Rich got in first. They were upset that commercial businesses were crowding out their peaceful residential suburbs. So they took legal action against the Delhi government to make it enforce its own zoning laws which prohibited businesses from operating in residential areas.
The Delhi government, being answerable as it is to the poor majority, was reluctant to act, but with an unequivocal order from the Supreme Court, had to go ahead 'sealing' thousands of businesses. Even before being 'sealed', business owners cut down their production drastically in case a 'sealing squad' would do a sudden raid and lock up valuable stock.
As usual with such campaigns, it was the poor who suffered most. The owners would eventually set up their businesses in other areas. For their poor employees however, like Svadkin's husband, who needed their $100 a month to survive, the several months of uncertainty was disastrous. Delhi was in turmoil.
In September last year many neighbourhoods saw rioting over the issue. A few kilometres away from our place the tear-gas wasn't controlling the crowd, so the police opened fire. Several people were shot dead. The anger was palpable. Thankfully, the government intervened in February this year by rezoning many residential streets as 'commercial', so stopping the threat of 'sealing' for many. But the Commonwealth Games were still coming!
Delhi has been awarded the Commonwealth Games in 2010. Delhi's 3 million or so middle class residents like to think that their city will become 'the Paris of India' – a gleaming globalised city.
Its politicians (who are themselves middle class) are obliging – cleaning up the city and building infrastructure at a pace in the lead up to the Games. Some of that zeal is bringing excellent results. The city's garbage dumps are being cleaned up. Overpasses, bridges and even the 'Metro', a new electric train network are being built. It's all good stuff – for the rich.
Meanwhile, the poor can't even afford the fare to ride on the Metro, let alone have a car to drive on the overpasses. Worse still, many of the poor, like our neighbours, live illegally in slums built on government land. The ones built along the bank of the city's river, a major focus of the clean up, have been the first to go.
Where do they go when their slum hut is destroyed?
If they've been long-term residents (since 1998) the government offers them a small plot of land (3m x 4m) on the outskirts of town. Muneer Social Welfare Society works with residents in these 'relocation' areas. For more recent arrivals to the slums however, there's nothing, so they look for a place in another slum or unauthorised colony, or join the those on the streets.
Some other NGO's are trying to call the government to account. They claim that the government's last Master Plan included the provision of 1,620,000 residential units, some of which were intended for the poor. In fact, they claim the government has only built a third of those – so contributing to the slums and unauthorised colonies. I wonder if the government would argue that it doesn't have the time or money for such housing projects – what with bridges, overpasses and sports facilities to be built in the 'Paris of India'?
Meanwhile Svakin continues to struggle to feed her kids. I dare say she won't be going to the Games!
Please pray for:-
– Svakin and her family; especially for her husband to have enough work.
– The authorities in Delhi to be mindful of the poor as they plan and carry out development of the city.
[Mike and Katey have lived in Delhi for the last 11 years. They live in a poor neighbourhood, in an attempt to understand a little of life for the urban poor and to be able to better respond to them compassionately. Their kids Tony (10) & Os (5) were born in Delhi and go to a local school. All names have been changed for security reasons.]