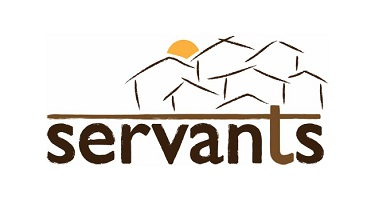 Last weekend over 15,000 people travelled to Cheltenham Racecourse in the UK for the 30th Greenbelt Christian Arts festival. Servant's elder Dave Andrews spoke from the heart about justice and Servants to Asia's Urban Poor.
From Friday to the early hours of Tuesday morning the site was packed with events: talks, practical demonstrations, workshops, stalls, exhibitions and of course the music, with bands from across the musical spectrum: Celtic, African, Rock, Hip Hop, Rap and more. The weather stayed fine and even the notorious portaloos were graded as superior to previous years.
The theme for the weekend was Justice, culminating in a Fair Trade carnival march on the Monday afternoon. Dave Andrews spoke on the current trend towards luxury "gated" communities and many governments' desire to keep out asylum seekers, warning of a new "Dark Age" of neo-feudalism where the rich and powerful are served by yet protect themselves from the underclasses. Dave spoke powerfully, giving examples of those who have followed Christ and gone against this trend, breaking down the barriers and standing alongside the poor. His earliest examples were "Brother Sun and Sister Moon" – Francis of Assisi and his counterpart, Sister Clare. More recent examples included his experiences of standing against racial hatred during his years in India, those vilified as traitors for travelling to Iraq as human shields, plus stories from his own Waiters Union community and his local church which includes the mentally ill and the disadvantaged. In his final talk, Dave discussed Servants to Asia's Urban Poor and the way our workers actively leave their place of relative power and riches in developed countries and relocate to live with and empower the poor in Asia's urban slums.
Notes of his talk are available from the Servants UK office – send an e-mail containing your name and address. Tapes of his talks and advance details of Greenbelt 2004 are obtainable from www.greenbelt.org.uk