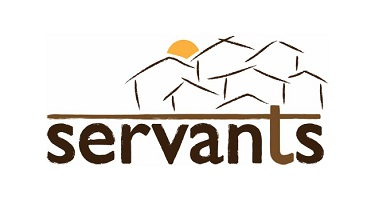 Is Asia harder than the West?  5 key things to consider in comparing Servants team contexts. Having lived and worked with Servants for six years in Cambodia and six years in Canada I have sometimes been asked which place is more challenging. Before attempting to respond, I have to make a disclaimer that I will be speaking in generalizations.  These are issues that I have personally found more or less difficult.  They may not reflect your experience in a particular context and they do not represent every situation.
So with that in mind, here is the list of differences I have observed:
1 – Conditions.
The environmental conditions in Asia are often more challenging – heat, dust, flooding and slum housing – all of these tend to be more difficult than in the West.  Western contexts are also more likely to have easier access to libraries, child-friendly activities, parks and beaches.  In many contexts, nature seems more accessible in the West, though it varies from city to city. On the other hand, I find public transport much more convenient in Cambodia, where motorbike taxis are ubiquitous and cheap.  (Others find getting around their Asian city a real challenge, with pollution and traffic – so this seems to be context specific.)
2 – Support Network.
Generally speaking, it can be easier to find a church that meets your needs in the West.  There are sermons that you understand, familiar worship, a more comprehensive Sunday school program for the children, people of a similar background and often support structures are more developed.  In Asia, the church may be smaller, linguistically or culturally difficult to understand at first, and they may look to you for support or leadership.
3 – Loneliness.
Loneliness tends to be more of an issue in Asia as there are fewer opportunities to meet people with common interests and background.  Though we aim to bond with our Asian neighbours, some contact and friendship with Westerners can be helpful in sharing common struggles that our neighbours may not be able to relate to.  Certain cities such as Phnom Penh and Manila have more Westerners than other cities Servants works in but some places have very few Westerners.  Singleness may be more of an issue in Asia for some, with less options for romance and sometimes more harassment of females (in certain Asian cities – though harassment can also be an issue in Downtown Eastside Vancouver as well).
4 – Language.
Language and cultural issues are obviously more challenging in Asia since you have a much steeper learning curve, which takes time and effort.  Deep relationships and connections with neighbours are often impeded by the language barrier, which in turn can result in more loneliness and isolation.  Language learning takes up a significant chunk of your time during the first few years in Asia, as well as just navigating the day to day necessities of life such as washing, buying food and getting around.
5 – Poverty.
Having listed four things that are more challenging in Asia, I will end with one thing which I have personally found more challenging in the West: poverty.  In Vancouver, those who find themselves on the margins of society tend to face more entrenched forms of dysfunctionality and poverty.  They often struggle with mental illness and drug addiction – which are very hard to overcome.  In Asia, its no piece of cake either – but there were many more of our neighbours who just needed an opportunity to go to school or a minimal level of assistance in order to spring up and make progress.  For most of our neighbours in the Asian slums, poverty was more likely to be a result of external circumstances than internal brokenness.  On the other hand, poverty in Asia also tends to be absolute poverty – where malnutrition, disease and death are rampant.  Emotionally this can take its toll as the needs can be overwhelming – our ministry is literally in the midst of life and death. In the West, it is a more relative form of poverty since government safety nets are often available to keep people from the harshest consequences of the situation.
This list may put you off, or it may excite you!  Some of the things I have listed as challenges, may be situations you would embrace and enjoy.  Each of us is wired differently.  I have noticed that some people who thrive in a Western inner city context, relating to folks struggling with homelessness and drug addiction, don't necessarily thrive cross-culturally in Asia.  And vice versa, some that thrive cross-culturally in an Asian slum struggle to relate in certain Western contexts.
I want to finish by mentioning all the things I personally love about Asia, that make it a vibrant and life-giving place to live – the inspiring perseverance of neighbours, the wonderful foods, the beauty of another culture, the inexpensive restaurants and cafes, the amazing scenery and rich history and of course the people – the people – the people!
Hopefully this brief article sparks some deeper thought about the differences between Asian and Western contexts of urban poverty.  How does your experience confirm or differ from mine?  Write your responses in the comments section below.
[Craig Greenfield is the International Coordinator of Servants, he is currently based in Vancouver, Canada.]