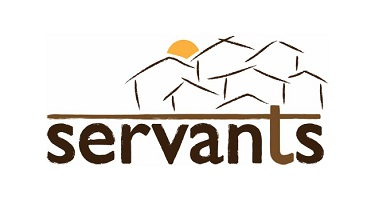 During fasting month we would often break fast with our neighbors, usually one family at a time. But one evening, we hosted a breaking fast party in our house where several women (and children) came. It was pot luck style with each person bringing a part of the meal. Some food there was clearly enough of (like vegetable soup) but some, when people gave it to us, we realized would likely not feed much of the crowd we were expecting. Almost as a joke, as we put the food in serving bowls we asked God to multiply the rice and soybean cake (like a cousin of tofu).
Something I should mention here, every time we have had a party in our home, the food has not only been finished, it was gone FAST. Like 5 minutes fast. One of the things Gracie and I have noticed about people in poverty is the mentality that there is never enough (and so I need to get what I can when offered…quickly). This is an understandable mentality considering their experience in life. There really isn't enough food or money or people to pay attention to them (the kids). When people who are typically very generous are in front of "limited" amounts of things (like food) along with several others, it can become a race to get as much as possible for them and their families.
So when we looked at the food which was less than we had anticipated, we were afraid that we would be short. But as the women and children came in and we shared our meal together we were surprised to find that the food lasted much longer than usual and, for the first time, there was leftovers…rice and soybean cake! Enough for some of the ladies to take home for the next day and to give to some neighbors who hadn't been able to come. Perhaps it isn't as dramatic as the feeding of the five thousand, but for us it was a reminder that God provides for us in ways we don't expect. He shows up at dinner parties and demonstrates that he cares for the small things too….like tofu!
[Written by a member of the Servants Team in Jakarta, Indonesia]