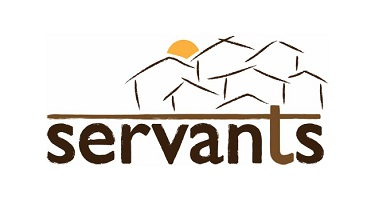 In the last month we have had 3 new reasons to feel like a 'real' Servants community: 1) children, 2)weather and 3)unwanted guests …
1) It's school holiday time here in the UK, and the children in our street are bored! So we've had 4 them in our house daily for the last week playing Jenga, making glitter pictures and asking for their bikes to be mended (that at least daily too!!). As with all kids that visit all Servants team-members houses (that I've known anyway) they can't tell the time and don't understand 'I'm busy'!! We'd asked one girl to come back at 6pm today, at 4.30pm she came and said '… but it must be 6pm now, The Simpsons is on.' She was only pursuaded by an older friend who reminded her that The Simpsons is on earlier at the weekends!!! At 6pm she came back to finish off her cereal-box monster … how could we refuse??
2) Has the monsoon come to UK? One of our newspapers wrote in July 'Thousands (in the UK) Prepare to Evacuate Homes over Monsoon Flood Risk' – see:
http://www.dailymail.co.uk/news/article-1034002/Thousands-prepare-evacuate-homes-monsoon-flood-risk–summer-festivals-washout-too.html
We're probably not truely having Indian-style weather (even if everything else Indian-style is fashinable in the UK). But surely our rainy summers are an indiaction of climate-change
3) Of course, all Servants teams practice radical hospitality. But our guests, just like for our teams in Asia, really are unwanted. Especially when they're climbing up our living-room wall when we're trying to watch a projected movie!! Yes, we're talking about COCKROACHES – yeeeeeeeeeeeeew!!